Welcome to the land of luxury and extravagance – Dubai! A city known for its towering skyscrapers, pristine beaches, world-class shopping malls, and extravagant lifestyle.
It's a place where money flows like water, but that doesn't mean you can't explore this city without breaking the bank. In fact, with a little bit of planning and smart budgeting, you can experience all that Dubai has to offer on a shoestring budget.
For those with a subconscious desire for freedom, traveling on a budget is not just about saving money; it's about experiencing new cultures in an authentic way while still having enough cash left over to enjoy activities that make your heart race.
With so many free or low-cost things to do in Dubai, from exploring historic neighborhoods to soaking up the sun at public beaches, there's no need to break the bank when visiting this vibrant city. So grab your backpacks and let's dive into some tips and tricks for exploring Dubai while staying within your budget.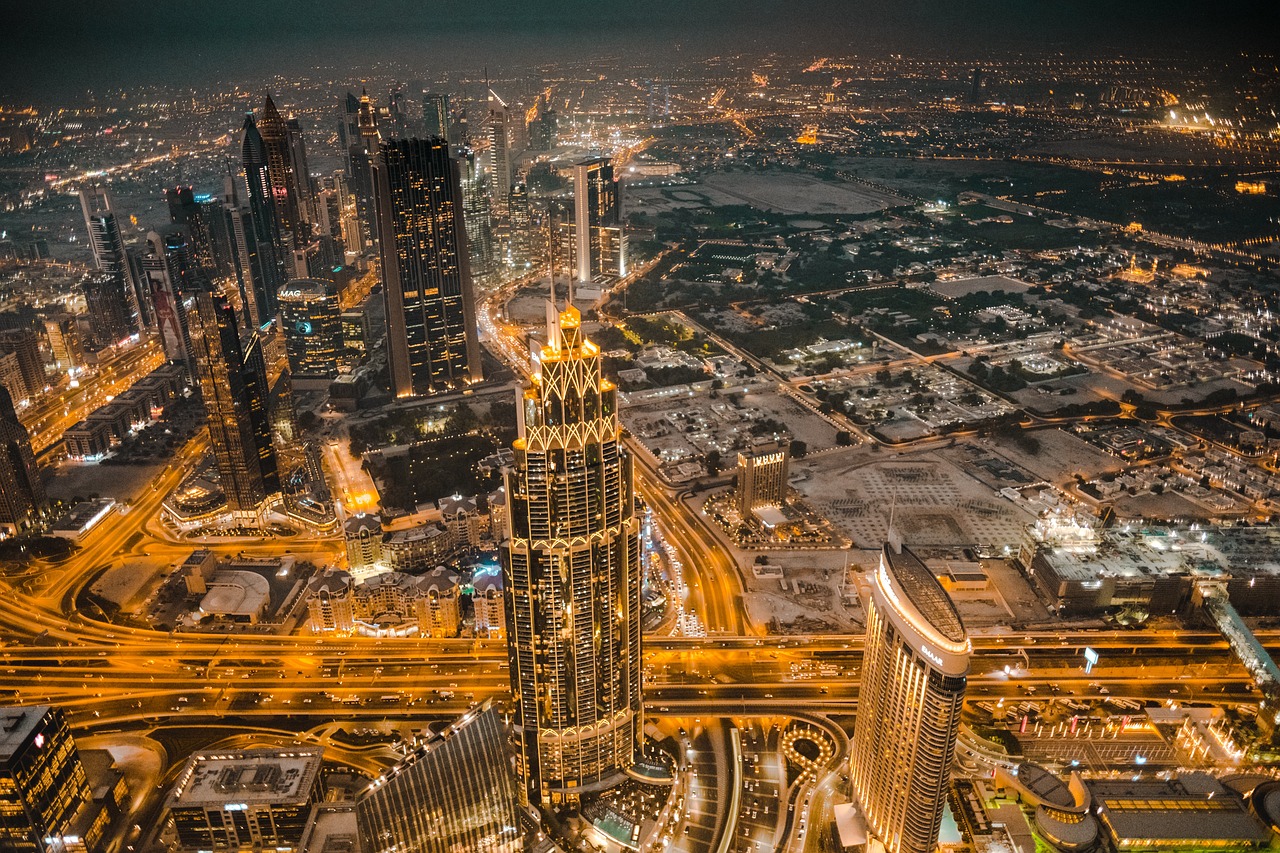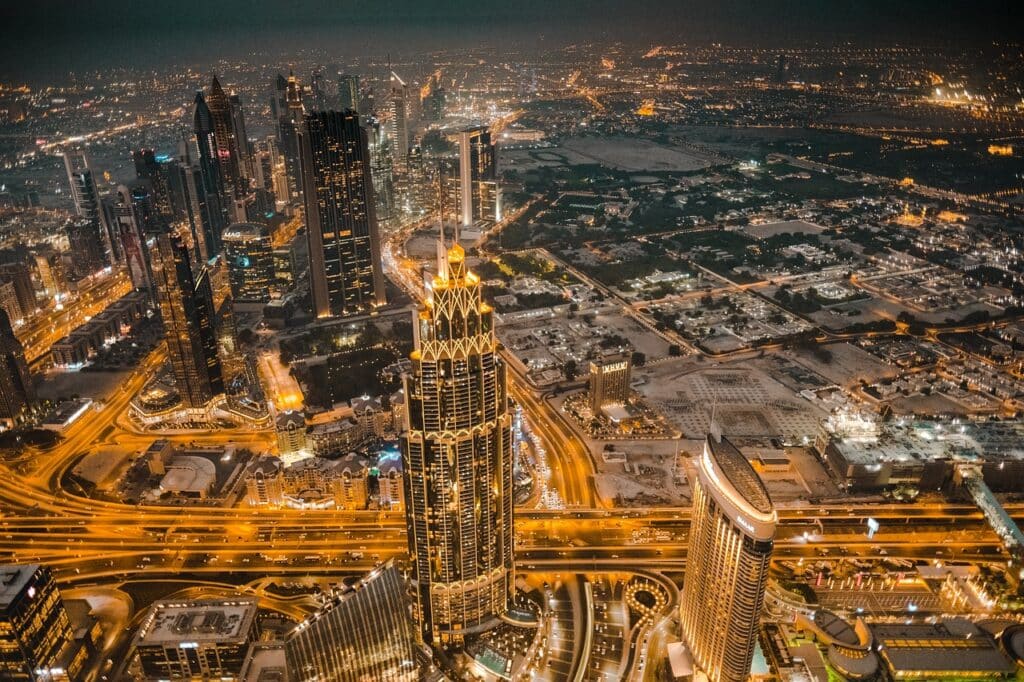 Planning Your Trip In Advance
Dubai is a city that exudes luxury and extravagance at every turn. From the towering skyscrapers to the luxurious shopping malls, it's easy to assume that exploring Dubai on a budget is impossible. However, with careful planning and research, you can experience all this magnificent city has to offer without breaking the bank.
One of the best ways to save money while traveling in Dubai is by planning your trip well in advance. Look up budget-friendly activities like visiting the historic Al Fahidi neighborhood or taking a stroll along The Beach at JBR.
Moreover, make sure to book your flights and accommodation early as prices tend to skyrocket closer to peak travel season. By researching cost-effective travel routes beforehand, such as using public transport instead of taxis or renting bicycles for short trips around town, you can easily navigate Dubai even on a tight budget.
Finding Affordable Accommodations
When it comes to finding affordable accommodations in Dubai, there are a few options that come to mind.
Firstly, consider staying at a hostel rather than an Airbnb. Hostels can be found all over the city and offer budget-friendly prices for travelers on a tight budget. Not only will you save money on accommodation costs, but hostels also provide opportunities to meet other like-minded travelers from around the world.
If you're feeling adventurous, why not try camping in the desert? While this may not be everyone's cup of tea, it is certainly an unforgettable experience that won't break the bank. There are many tour companies that offer overnight camping trips in the desert with activities such as camel rides and stargazing. Plus, waking up to a stunning sunrise amidst sand dunes makes for some great photo ops!
Ultimately, whether you choose to stay in a hostel or camp in the desert, both options provide unique experiences while keeping your wallet happy.
Taking Advantage Of Public Transportation
After finding affordable accommodations, you can now focus on transportation.
Did you know that Dubai's metro system is one of the most advanced and modern in the world? It boasts a total length of 75 kilometers and has two lines which connect various parts of the city.
The best part? You can save big bucks by taking advantage of public transportation.
Here are three tips to help you navigate the metro while staying within your budget:
Purchase discounted passes – Save money by purchasing Nol cards, which offer discounts for frequent travelers.
Plan your trips ahead – Use Google Maps or RTA apps to plan your routes before heading out. This will help you avoid unnecessary stops and transfers.
Travel during off-peak hours – Not only will this save you money, but it also means less crowded trains and a more comfortable ride.
Dubai's efficient and low-cost metro system makes getting around easy and stress-free.
So go ahead, explore everything this beautiful city has to offer without breaking the bank!
Exploring Historic Neighborhoods
Dubai is a city of contrasts, and one of the best ways to delve into its history is by exploring its historic neighborhoods.
Take a step back in time as you wander through the narrow alleyways of Bastakiya or Al Fahidi Historical Neighborhoods – two areas that are not only steeped in history but also offer plenty of photo opportunities for travelers on a budget.
While guided tours can be an excellent way to explore these hidden gems, they can also add up quickly if you're trying to save money. Instead, opt for self-guided walking tours using maps from tourist information centers or online guides.
This way, you'll have more flexibility with your time and can customize your itinerary according to your interests while saving some cash along the way.
Enjoying Public Beaches
Exploring the historic neighborhoods of Dubai may have left you craving for some fun in the sun. Lucky for you, there are plenty of public beaches around where you can enjoy a day out without breaking the bank. The warm and inviting waters of the Arabian Gulf make it an ideal destination to bask in the sunshine and indulge in beach activities.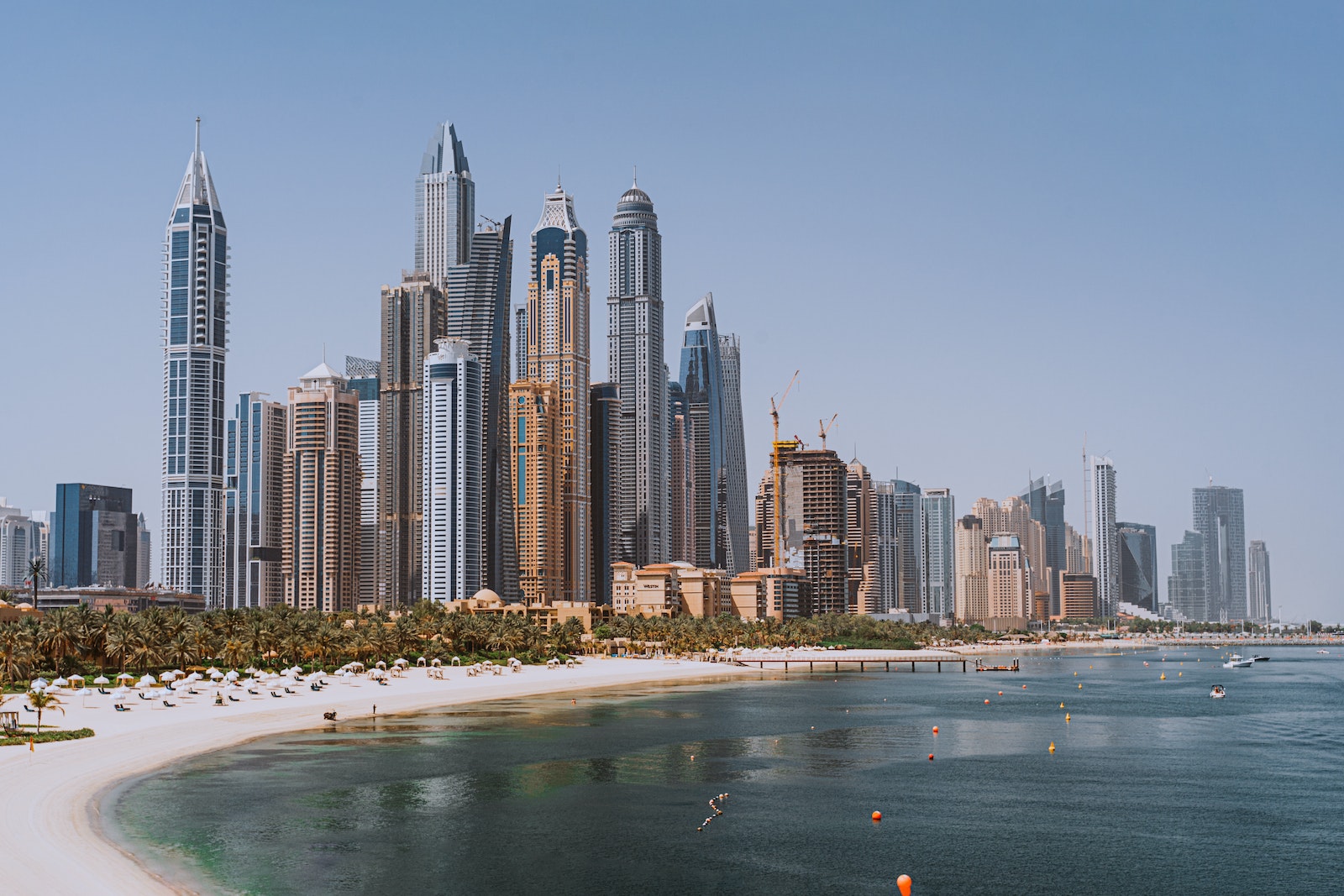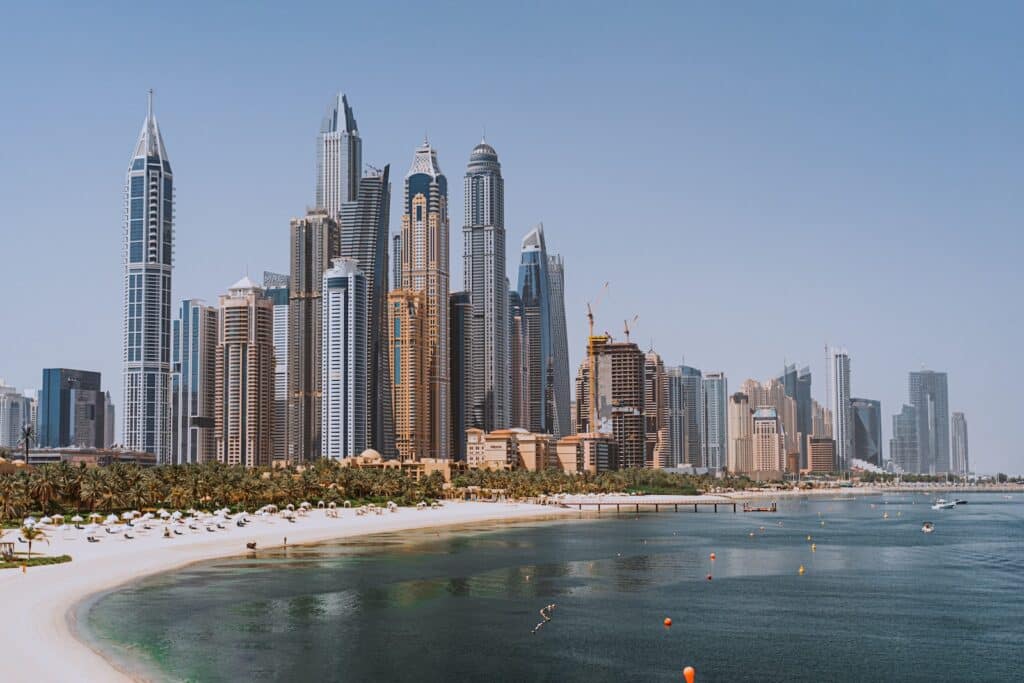 But before you head off to the nearest beach, keep in mind these important beach safety tips: always swim between designated flags, avoid swimming during rough weather conditions, stay hydrated throughout your time at the beach, and never leave your valuables unattended.
With that being said, here are some popular public beaches in Dubai that should definitely be on your itinerary:
Jumeirah Beach Park: A family-friendly park with various facilities such as barbeque areas and play areas.
Kite Beach: Known for its water sports activities like kite surfing and paddleboarding.
Sunset Beach: An excellent spot to watch breathtaking views of the sunset over Burj Al Arab while relaxing on soft sands.
Pack a picnic basket with snacks from local supermarkets or grab a bite from one of many food trucks available near most beaches. Soak up some vitamin D while reading a book or participate in thrilling water sports – either way, spending time at Dubai's public beaches will be both affordable and memorable.
Sampling Local Street Food
One of the best ways to experience a city's culture is through its food, and Dubai has an abundance of delicious street food options that won't break your budget.
Start by taking one of the many food truck tours available throughout the city. These tours offer a great way to taste a variety of local dishes without having to make multiple stops on your own.
While exploring the streets, be sure to try some traditional Emirati dishes like machboos (spiced rice with meat or fish) or shawarma (meat cooked on a spit and served in pita bread). You'll find these dishes at small restaurants and stalls scattered around the city.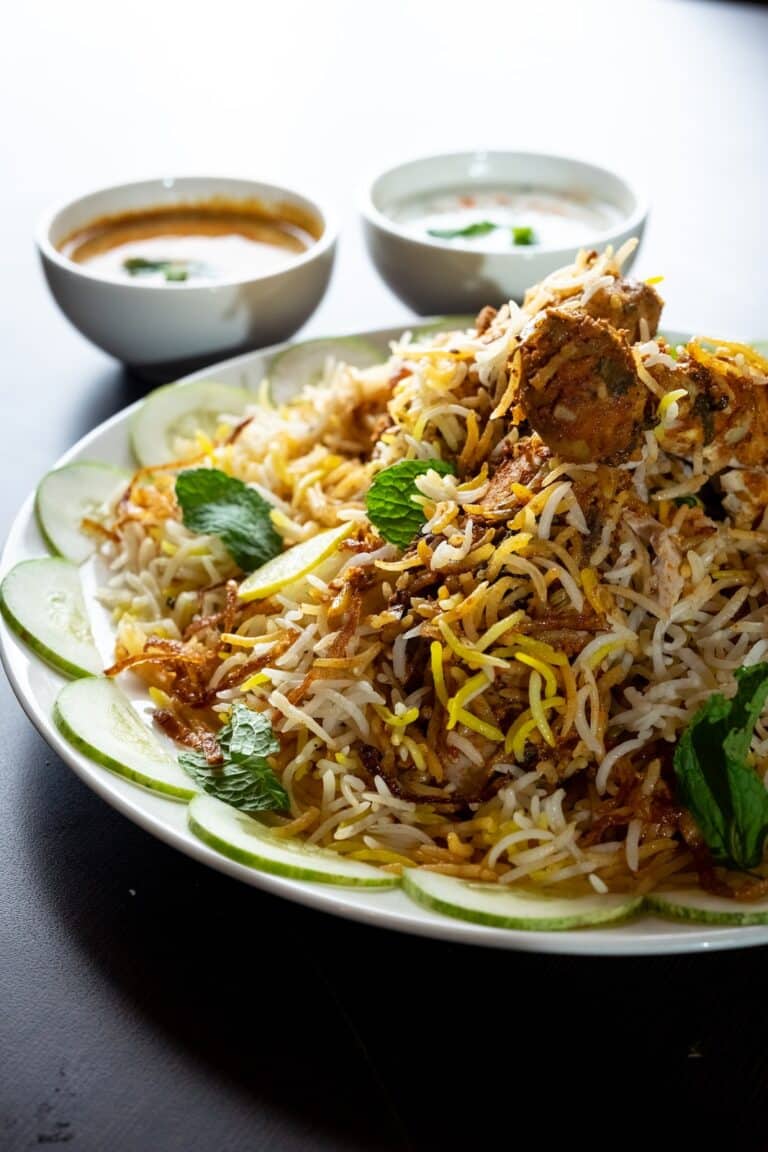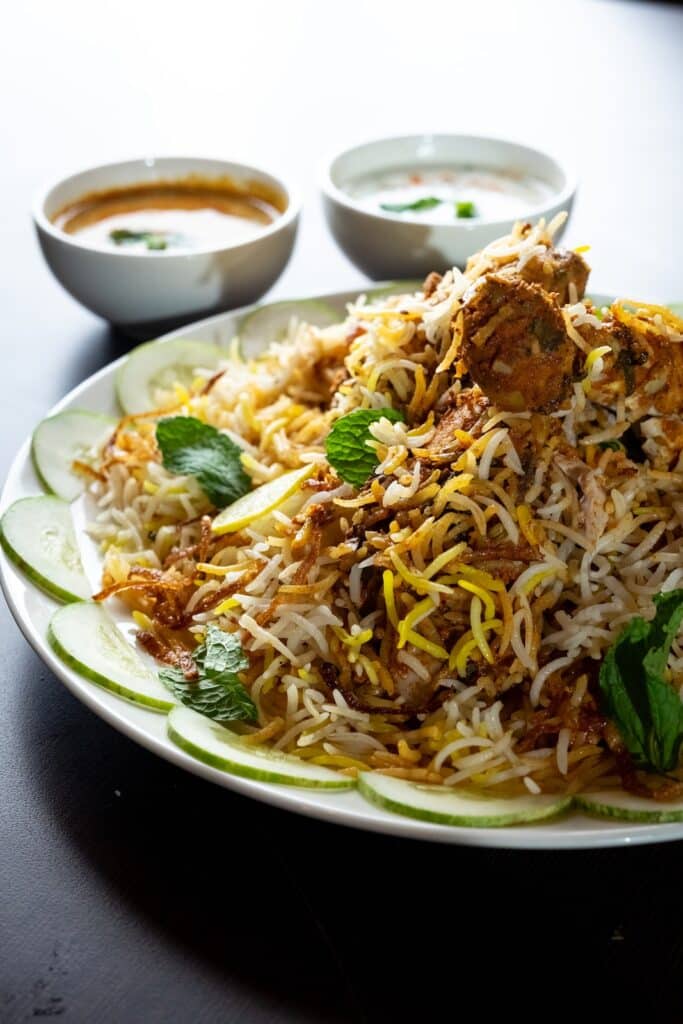 Don't be afraid to ask locals for recommendations – they'll often point you towards hidden gems that aren't well-known among tourists. Sampling local street food is not only a cost-effective way to eat but it also allows you to connect with the people and their culture in a unique way.
As you venture out into this vibrant desert city, satisfy your appetite while immersing yourself in its rich culinary offerings. Whether it's trying new flavors from various cuisines or indulging in traditional Emirati dishes, there are plenty of affordable options available right on the streets of Dubai. With so much diversity in its cuisine scene, every bite will feel like an adventure waiting to happen!
Visiting Free Or Low-Cost Attractions
If you're looking to explore Dubai on a budget, sampling local street food is an absolute must. But once your hunger has been satiated and your taste buds satisfied, it's time to move on to the next adventure – visiting free or low-cost attractions.
Dubai may be known for its lavish lifestyle and extravagant activities, but there are plenty of hidden gems that won't break the bank. One great way to save money while still experiencing all that Dubai has to offer is by embarking on DIY tours.
Take a stroll through the Al Fahidi Historical Neighborhood where you can learn about the city's rich history and culture for free. If you're interested in the local art scene, check out the JamJar – a contemporary art space that showcases emerging regional artists.
And don't forget about cultural events! Keep an eye out for free concerts, festivals, and exhibitions happening around town. With a little research and planning, exploring Dubai's vibrant culture doesn't have to cost a fortune.
Shopping Smart For Souvenirs And Gifts
When it comes to souvenirs and gifts, shopping smart is key. Luckily, Dubai has plenty of options for budget-friendly finds that won't break the bank.
One great way to save money is by utilizing your haggling techniques at local artisan markets such as the Textile Souk or Gold Souk. These markets are bursting with unique items like hand-woven textiles, intricate jewelry, spices, and more.
While browsing through the stalls, don't be afraid to negotiate prices with vendors – they expect a bit of back-and-forth bargaining! With some practice, you'll soon find yourself walking away with one-of-a-kind treasures at unbeatable prices.
So skip the pricey malls and head straight to these vibrant markets for an authentic shopping experience that won't hurt your wallet. As a budget-conscious traveler in Dubai, remember that there's no need to overspend on souvenirs and gifts.
By using your haggling skills at local artisan markets, you can bring home meaningful mementos without breaking the bank. Plus, supporting small businesses and interacting with locals will only add to the richness of your travel experience.
So go ahead – put those negotiation chops into action and see what amazing deals await you!
Conclusion
So there you have it, folks! Dubai may be known as a luxurious destination, but that doesn't mean you can't enjoy all the city has to offer on a budget. By planning ahead and utilizing some of these tips, you can save money while still experiencing the beauty and culture of this incredible place.
One example is my recent trip where I took advantage of public transportation to explore different neighborhoods like Al Fahidi Historical District. Wandering through its narrow alleyways adorned with wind towers and admiring the architecture was a truly unique experience. It felt like stepping back in time and gave me a deeper appreciation for Dubai's rich history.
Remember, traveling on a budget doesn't mean sacrificing experiences or adventure. With a little creativity and resourcefulness, you can make unforgettable memories without breaking the bank.
So pack your bags and get ready to explore Dubai in an affordable way – your wallet (and inner adventurer) will thank you!