Today we're going to discuss the traits responsible for the most resilient people in our society. This is important because if you understand these traits, you can use them to your advantage!
Resilience is the ability to bounce back after a traumatic event. It's the capacity to keep going and adapt to difficult circumstances.
Resilience is not only a personal quality but also a community resource. A resilient community can withstand shocks, like economic downturns or natural disasters and rebuild quickly.
There are many reasons why resilience is essential. For individuals, it allows us to pick ourselves up after a setback and keep going. For communities, it's what enables them to rebound after a crisis.
The 16 Traits of Resilient People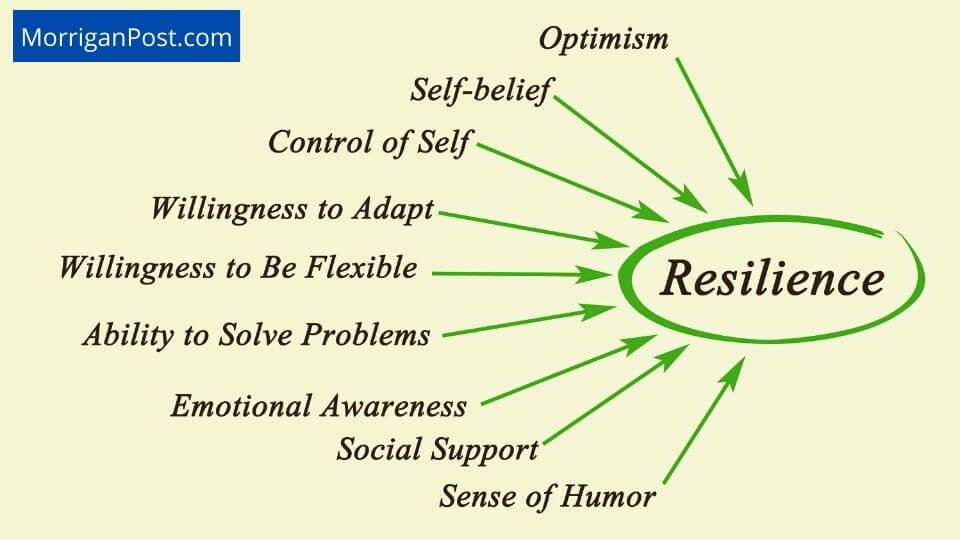 Positive Attitude
In general, resilience is more a question of attitude than ability. A person with the right attitude can weather any storm. A person with the wrong attitude can't.
The most resilient people I know are those who aren't afraid to look at the ugly side of things and try to do something about them — not just "get over it" but take action and make things better.
They don't let the fear of failure keep them from trying new things; they live for the opportunity for something new, challenging, and engaging — just because it might be hard doesn't mean it won't work out in the end.
Flexibility
Flexibility is a critical trait that resilient people have. This means that they can change their behavior and attitude to meet new challenges.
Optimism
Resilient people have a great deal of optimism. They tend to see the glass as half full, even in the darkest times. This outlook helps them to remain positive and motivated despite challenges.
Additionally, resilient people are often very proactive in their thinking and action. They don't give up easily on goals or dreams, no matter how daunting they may seem at first. They take action based on what they know is possible, not based on fear or pessimism.
Overall, these traits help a person to be strong in facing challenges and setbacks. They learn from their mistakes and grow stronger as a result.
Self-Confidence
Resilient people know who they are and what they can do, which gives them the strength to face challenges head-on.
Self Awareness
Resilient people are aware of their strengths and weaknesses and use this information to stay calm and in control during difficult times.
They also have a good sense of self-awareness, allowing them to accept themselves and their own emotions. This will enable them to be more effective in dealing with big and small stressors.
Persistence
The ability or willingness to try again after failures (this might include perseverance through disappointments or discouragements).
A resilient person will find ways around it even though he may often fail at first (and after failing a few times, he will eventually become skilled at finding ways around these difficulties).
Ability to Take Initiative
One of the characteristics of resilience is "the ability to take initiative".
In any field, people with this trait are considered to be leaders and visionaries when it comes to defining new directions.
Adaptability
The ability to change with changes in circumstance so that one's resources are always available for new demands (a resilient person will be able to withstand more stress than someone who doesn't have this trait).
Adaptation is a core skill in psychology, but it is something many people are entirely unaware of.
However, when you look closely at your behavior, you will see that you are constantly adjusting to survive.
So what does all this mean for businesses? Adaptation can be instrumental in business: without adaptation, companies would fail.
The most resilient person has a strong vision and carefully plans their future actions based on that vision and not just reacting to events as they occur.
Dependability
Resilient people are dependable. They have a strong responsibility and can follow through on their commitments. They are reliable in difficult situations and can be counted on in times of need.
Resilient people can stay calm under pressure and maintain composure when things go wrong. They are also good at problem-solving and quickly find ways to fix any issues that may come up. This makes them very valuable employees, friends, and partners.
Accountability
When something goes wrong in our lives, it's easy to point the finger at everyone else and place the blame. But resilient people take accountability for their actions, no matter how difficult that may be.
They know that they must own up to their mistakes to move forward and grow. This quality is essential for bouncing back from setbacks and hardships.
Being accountable also means being honest with oneself. Resilient people can look at themselves realistically and acknowledge their strengths and weaknesses.
Ultimately, accountability is a crucial ingredient of resilience. It enables people to face adversity head-on, learn from their mistakes, and grow as individuals.
Excellent Coping Mechanisms
Some people are born more resilient than others. They seem to be able to roll with the punches and manage stress better. While everyone experiences stress at some point in their lives, resilient people have excellent coping mechanisms that help them manage it better than most.
One of the main reasons resilient people can cope so well is because they have a positive outlook on life. They don't let negative situations get them down for long and instead focus on finding a solution.
Sense of Control
Resilient people have a sense of control. They know they can't always control what happens to them but can control how they react.
Emotional Control
Emotional control skill is common in resilient people, which helps them manage their emotions effectively.
Emotional control can help people avoid getting overwhelmed by their emotions and prevent them from reacting impulsively. This can make them more able to handle difficult situations and help them maintain positive relationships.
Sense of Humor
A sense of humor is one of the traits that help people be resilient. Laughter can help you forget your troubles for a moment and gives you a break from stress.
It also releases endorphins, which are the body's natural painkillers. Having a sense of humor also allows you to see the lighter side of things, even in difficult situations.
Social Support
Some of the most common social support traits of resilient people include being a good listener, having a supportive network, and being able to provide emotional support.
These traits can help someone feel supported and not overwhelmed by their problems.
Technology-Related Skills
Resilient people know how to use technology to manage their lives and stay connected with the people they care about. Resilient people use technology to build relationships, stay organized, and find support. They also use technology to stay informed and connected to what is happening in the world.
Dimensions of Resilience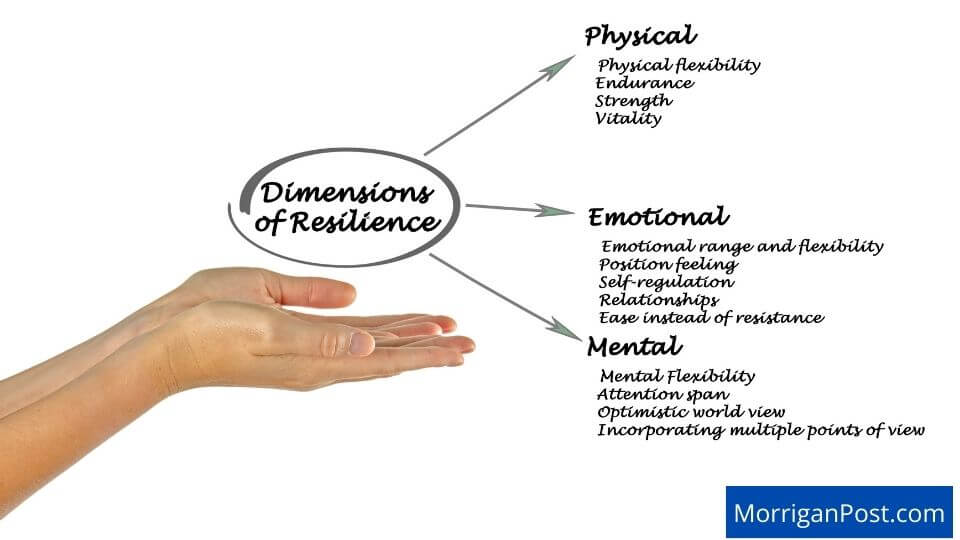 Physical
Physical Flexibility
Physical flexibility is a dimension of resilience that is often overlooked. Many people think of resilience as the ability to bounce back after a traumatic event, but it is much broader.
Resilience includes physical, emotional, social, and cognitive dimensions. Physical flexibility is one aspect of resilience that can be improved with practice.
Endurance
It is the ability to withstand and recover from stressors. Endurance allows individuals to maintain their focus and persist in facing difficulties.
It is not about avoiding difficult situations but about tolerating them and continuing to move forward. Endurance is developed through practice and experience. The more you endure, the stronger you become.
Strength
Strength can be physical, emotional, or mental. It is what allows people to endure and overcome difficult times.
Strength allows people to resist being broken by difficult experiences and instead emerge from them stronger than before. It is the ability to keep going in the face of adversity and persevere in the face of setbacks.
Physical strength helps people endure pain and fatigue. Emotional stability gives people the courage to confront their fears and sadness and grieve losses. Mental strength allows people to stay focused and positive amid chaos and stress. All three forms of strength are essential for resilience.
Vitality
Vitality can be defined as having a lot of energy and being enthusiastic. It is the ability to maintain focus, bounce back after setbacks, and persist in facing difficulties. Resilient people typically have a lot of vitality. They can keep going even when things are tough.
If you want to be resilient, it is vital to cultivate your vitality.
Emotional
Emotional Range and Flexibility
This refers to the ability to experience a wide range of positive and negative emotions and switch between emotions quickly and easily.
A lack of emotional range and flexibility can be a significant obstacle to resilience. When we cannot experience a full range of emotions, we can become isolated and withdrawn.
Position Feeling
Position feeling is one dimension of resilience and refers to the way individuals feel about their current situation in life. It encompasses the objective aspects of a problem (e.g., how bad is this situation?) and the subjective elements (e.g., how do I feel about this situation?). Position feeling can be positive or negative, affecting our resilience to stressors.
Self-Regulation
Self-regulation is a dimension of resilience that reflects an individual's ability to regulate emotions and behaviors in the face of stress and adversity. Individuals who can self-regulate typically have better mental health and overall well-being.
They can better manage their emotions, set goals, and stay on task. Self-regulation is a skill that can be learned and improved upon with practice.
Many factors can affect an individual's ability to self-regulate. One crucial factor is temperament. Some people are naturally more emotional than others and may find it harder to control their reactions in difficult situations.
Another important factor is early life experiences. If a child has experienced abuse or neglect, for example, they may be less likely to develop practical self-regulation skills.
Relationships
Relationships are essential for resilience. They provide a sense of connectedness and social support, which are necessary for returning from difficult times.
Relationships can also help people learn to cope with stress in healthy ways.
Ease Instead of Resistance
The dimension of ease is an often overlooked but important aspect of resilience. When facing difficult circumstances, it is helpful to have a sense of ease to maintain equilibrium and navigate challenges with greater flexibility.
Resistance, on the other hand, can be counterproductive and lead to rigidity and inflexibility. It is crucial to find a balance between ease and resistance to thrive during times of adversity.
Mental
Mental Flexibility
Mental flexibility is the ability to change one's thoughts and actions in response to new or changing demands and circumstances. Mental flexibility enables people to stay adaptable and thrive in the face of stress and adversity.
It allows them to think on their feet, make quick decisions, and develop innovative solutions.
Mental flexibility also helps people manage difficult emotions and relationships.
Attention Span
The ability to focus and pay attention is a critical dimension of resilience. It is the capacity to sustain attention and effort over an extended period to achieve a goal.
Individuals who can focus their attention for an extended period can withstand stress and setbacks better. They have the endurance to persist in the face of difficulty.
Attention span measures how long an individual can remain focused on a task before becoming distracted. It also measures how easily an individual becomes distracted from a task.
Optimistic World View
Optimism is a dimension of resilience that can be cultivated through deliberate practice. A person with an optimistic worldview believes that good things will happen, and this belief system can increase their ability to cope with stressors.
Incorporating Multiple Points of View
When it comes to resilience, having a variety of viewpoints can be a significant asset. This is because different vantage points offer different perspectives and strategies for navigating challenging situations.
Some people might see challenges as an opportunity to learn and grow, while others might take a more pessimistic view, expecting the worst outcome.
Diversity of opinion not only allows for different viewpoints to be considered but can also help increase creativity and innovation.
Why Do These Traits Matter?
There are many reasons why these traits matter, but here are three key reasons:
Resilience can help people cope with complex challenges. When faced with a difficult situation, resilient people can rise above it and continue with their lives. This strength of character can be very beneficial in times of stress and trauma.
Resilience can help people recover from physical injuries. A high level of resilience can help individuals heal from physical injuries faster and minimize their impact on daily life. This is especially important in cases of serious injury where time is of the essence.
Resilience can boost overall mental health. Having a solid sense of resilience can lead to improved mental health overall. Resilient people tend to have higher levels of self-confidence and self-esteem, which helps them cope with difficult situations better.
How to Develop Resilience?
There are many ways to develop resilience. One way is to create a strong support network of family and friends. You can also build self-confidence and a positive outlook on life. You can learn coping skills, such as problem-solving and stress management.
The Benefits of Being Resilient
Resilience is a trait that can be found in successful people and organizations. There are many benefits to being resilient, including:
Resilience allows you to stay calm in difficult situations. When things get tough, a resilient person will likely maintain composure and stay focused on their goals. This helps them remain productive and organized during difficult times, leading to better outcomes.
Resilience allows you to persevere through setbacks. When things go wrong, a resilient person is more likely to recover quickly and continue with their goals unchanged. This allows them to learn from their mistakes and move towards their goals instead of giving up altogether.
Overall, resilience is a valuable trait for anyone seeking success in any area of life. By staying calm and focused in challenging moments, you're more likely to achieve your goals – no matter how big or small they may seem at the time!
Examples of Resilient People in History
JK Rowling
British Author
After being fired from her job and having her first child, she was diagnosed with clinical depression. However, she did not let that get in the way of her success.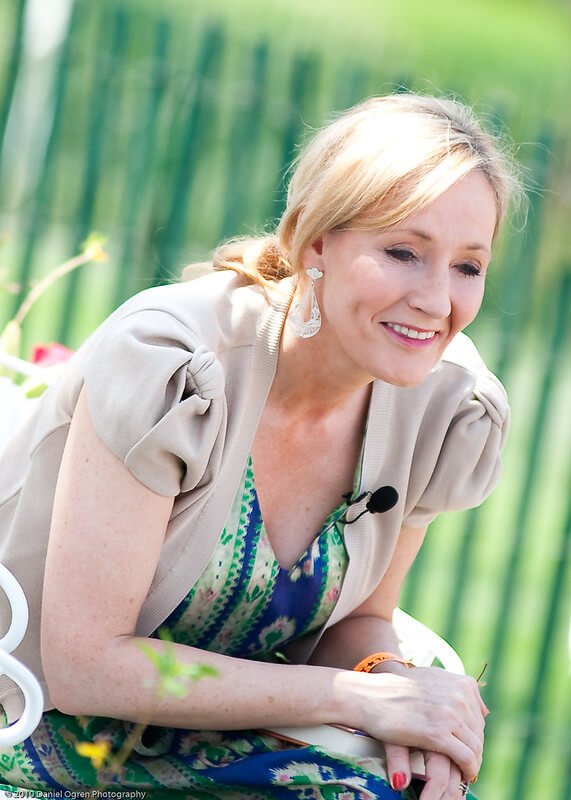 She wrote the first book in the Harry Potter series while she was on welfare. The series became a global phenomenon and made her a millionaire.
Walt Disney
American entrepreneur, animator, voice actor and film producer
He was born on December 5th, 1901, in Chicago, Illinois. After his first animation company went bankrupt, he founded another and continued to produce innovative and popular films.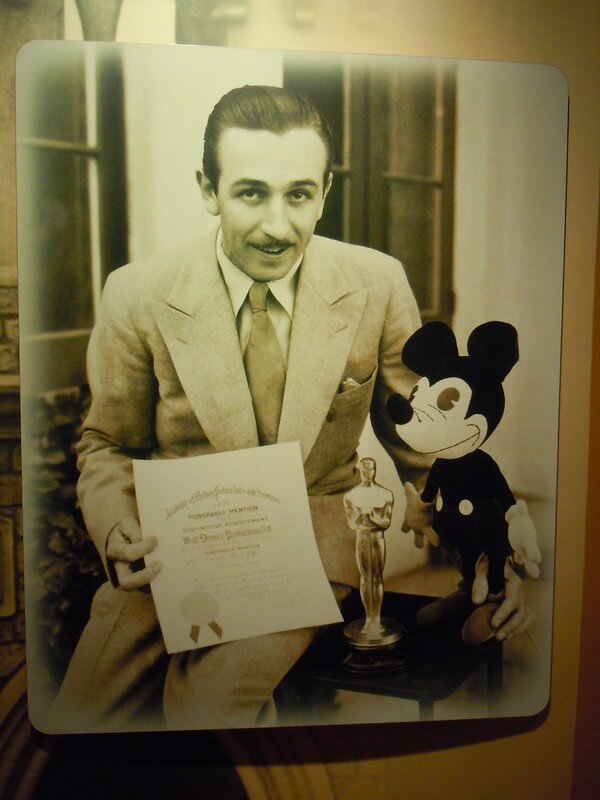 When he was fired from his job at the animation studio, he started his own.
Even after his death, Disney's legacy continues to thrive. He was able to rebound after setbacks and continue working towards his goals. This resilience is what made him a successful artist and entrepreneur.
Oprah Winfrey
American talk show host, television producer, actress, author, and philanthropist
In 1986, Oprah Winfrey was raped. She spoke about it in an episode of her talk show, saying that she felt it was her fault and that she didn't fight back hard enough. Oprah revealed that she considered suicide after the attack.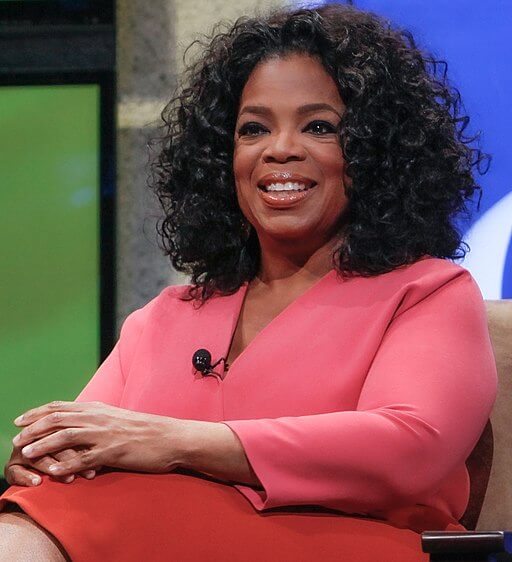 Despite this devastating experience, Oprah has become one of the world's most successful and resilient people. She has built an empire worth billions of dollars, hosted one of the most popular talk shows in history, and won numerous awards. She has also used her platform to help others, launch charities, and speak out about important issues.
Oprah's resilience is evident not only in her personal life but also in her professional career.
Nelson Mandela
South African Leader and first president of South Africa from 1994 to 1999
When Nelson Mandela was released from prison in 1990, he had to start rebuilding his life from scratch. He was banned from speaking in public, so he started writing and publishing books.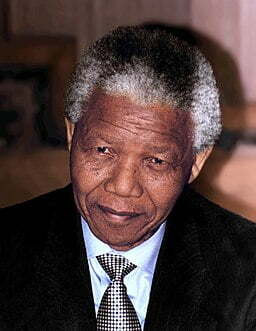 He also travelled worldwide to speak about the need for democracy in South Africa. In 1994, Mandela was elected president of South Africa, and he served until 1999.
After leaving office, Mandela continued to work for peace and human rights. He suffered several health problems in his later years but never gave up fighting.
Nelson Mandela is a resilient person who has never let anything keep him down for long.
Tony Robbins
American motivational speaker and "life coach"
After being born into a poor family, Tony was able to make something of himself. He has been through many difficult times in his life, but he has always bounced back.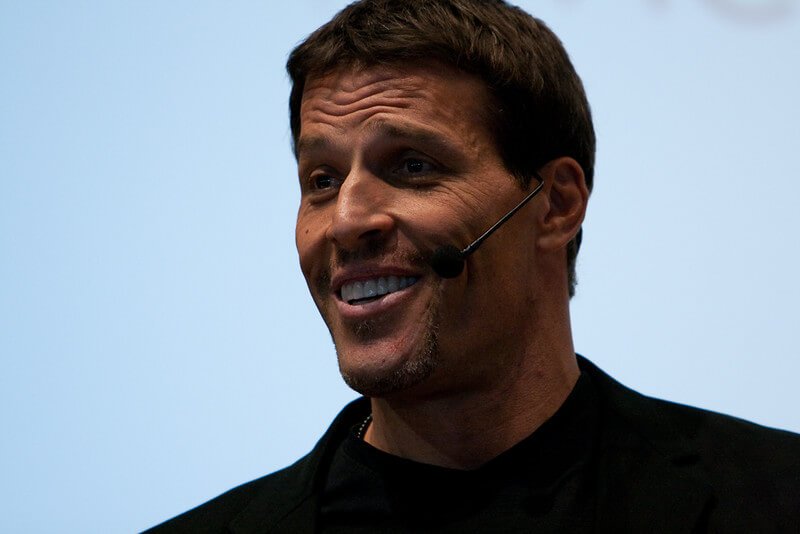 He is a powerful example of how resilience can help someone achieve great things.
Charlize Theron
South African and American actress and producer
Charlize Theron is one of the most resilient people in Hollywood. After her mother shot and killed her father when she was just 15 years old, most people would crumble under pressure.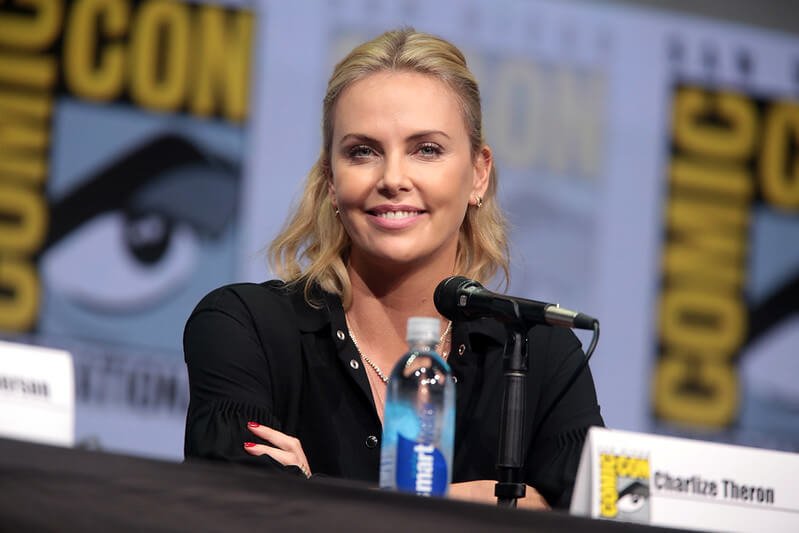 But Charlize not only survived, but she also thrived. She moved to California to pursue an acting career and has become one of the most successful actresses in the world.
Despite her tragedies, Charlize has remained strong and determined. She is a role model for anyone who has faced adversity.
Conclusion
Being resilient is key to a happy and successful life. If you can learn these 16 traits, you are on your way to becoming a more resilient person.
Remember, it's not about never faltering, but about getting back up each time, you do.
So what are you waiting for? Start working on becoming more resilient today!
Subscribe to get my new posts by email.
FAQs | Resilience Skills
Is it good to be a resilient person?
Yes, it is advantageous to be resilient. Resilience is the capacity to recover from setbacks.
It aids in dealing with stress and adversity. Being resilient increases, one's adaptability and resourcefulness. It also helps you remain optimistic during challenging times.
How do I know if I'm resilient?
Individuals vary in their capacity for resilience. However, a few indicators can help you determine your resilience. For instance, do you maintain a positive outlook on life despite adversity? Are you able to recover from adversity and continue moving forward? If so, you likely possess a high degree of resilience.
Can resilience be taught?
Yes, resilience is teachable. It is something that can be acquired through the practice of various techniques and strategies. There are numerous ways to become more resilient, and different methods may work best for other individuals.
Can resilience be learned?
Yes, it is possible to develop resilience. It's something that can be honed and refined over time. Resilient people can healthily deal with stress and failures and have a positive attitude toward life. You may become more resilient by creating a solid support network, practicing self-care, and maintaining a good mindset, among other things.
Can resilience be developed?
Yes, there are ways to improve resilience. It can either be developed or practised. Many techniques can help build strength: mindfulness, positive thinking, and problem-solving.
Can resilience be negative?
No, resilience cannot be negative. Resilience is the ability to bounce back after a setback and is a positive attribute. However, some people may use their resilience to stay in unhealthy or abusive situations, which can be harmful.
Can resilience be cultivated?
Resilience can be developed. Accept that things won't always go your way. Having a solid network of friends and family might also assist. Even when things are rough, it's crucial to keep a positive attitude in life and focus on the good.
Can resilience be measured?
Depending on the individual or organization being evaluated, resilience may be measured in several ways. However, some frequent measures of resilience include assessing a person's capacity to deal with pressures, recover from setbacks, and retain a positive view in the face of adversity.
Why resilience is important in leadership?
Leadership is about getting things done, and tenacity is essential for success. Resilience enables leaders to shake off setbacks and continue pushing forward. It also allows people to remain optimistic in the face of hardship and keep their goal-oriented concentration. In addition, resilient leaders may motivate others to persevere during difficult circumstances. Ultimately, for a leader to do great things, resilience is vital.
Why resilience is important for students?
Resilience is essential for students because it enables them to overcome obstacles and disappointments. Students with stronger resilience are more likely to persevere in the face of adversity, which can result in greater academic success. Moreover, resilience assists pupils in developing a positive attitude toward life, which can lead to improved mental health.
Why resilience is important at work?
There are several reasons why resilience is essential in the workplace. First, resilient individuals can swiftly adjust and recover when things do not go as planned. This may be highly beneficial in a constantly changing and fast-paced job. Second, resilient individuals can remain optimistic and driven despite adversity. This can assist them in maintaining their productivity and creativity under stress. Lastly, resilient individuals are better equipped to deal with stress and disappointments.
We know that many of you have been following us on social media. We would love to have more conversations with you, so please feel free to connect with us by adding us on Twitter and Facebook and send us feedback on our blogs!