In today's economy, finding the right people for your business is more important than ever.
But how do you go about hiring the right employees?
It's no secret that finding and hiring the right employees is one of the most important steps you can take to run a successful business.
If done correctly, a solid and efficient workforce can help you reach your business goals much faster than you would on your own. However, hiring the right employees can be daunting, especially if you don't have a lot of experience in the field.
In this post, we'll provide tips on hiring effective employees for your business. We'll cover how to identify candidates, what to look for in a prospective employee, and how to negotiate a fair salary.
Ready to start putting these tips into practice? Let's get started!
Why Is Effective Hiring Important?
Hiring the right employees is one of the managers' most important tasks.
The costs of making a bad hire are high, both in terms of the financial cost to the company and the opportunity cost of not having the right person in the job.
An effective hiring process will help ensure that you find the best candidate for the job, leading to increased productivity and profitability for your business.
A well-run hiring process will also help reduce turnover and improve employee morale.
What to Consider When Hiring Employees?
When looking to hire employees, it is essential to consider a variety of factors.
Some of the most important considerations include the qualifications required for the position, the company's culture and values, and the employee's availability and work schedule.
Additionally, it is essential to consider whether the employee will be a good fit for the company's mission and vision.
Here Are 14 Tips That Will Help You Hire Employees Effectively
When it comes to hiring employees, it's important to do things the right way from the start. If you want to find the best candidates and avoid any potential HR headaches in the future.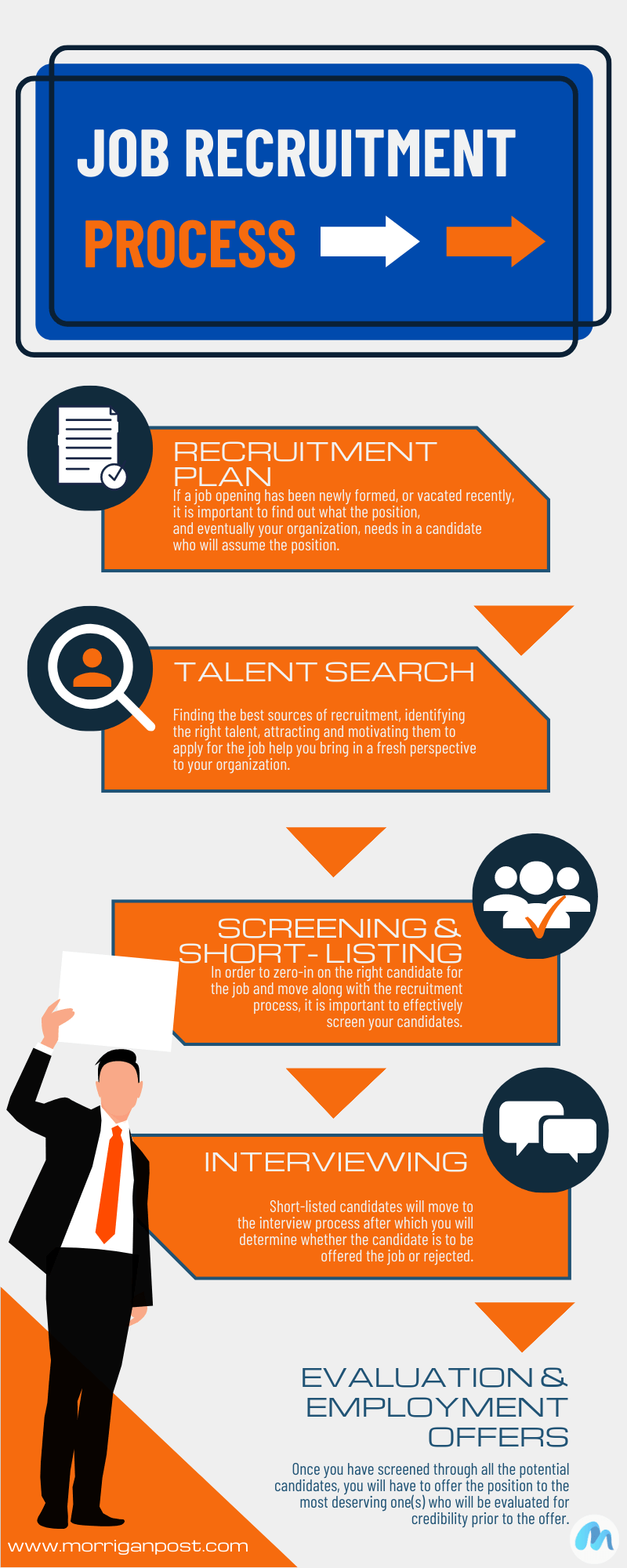 1. Do Your Research
Make sure you understand the industry you are in and the job requirements before you even start interviewing applicants.
This will help you narrow your search and avoid wasting time interviewing people who don't fit the bill.
2. Be Realistic about What You Are Looking for
It is important to remember that not all candidates will fit perfectly into every role on your team.
Be honest about what skills and attributes are most important to you, and focus your interviews on those areas.
3. Understand the Different Types of Employees
There are various types of employees, and it's essential to know which type of employee is best suited for your business.
There are the classic employees who are full-time, permanent employees.
Contract employees may be hired for a specific project or task, and then they're gone.
Some freelance employees work on a project basis.
And finally, there are temporary workers who typically only stay with the company for a specific time.
When hiring the right employee for your business, you must consider each type of employee carefully.
Classic employees are usually the most affordable and stable option, but they may not be the best fit for every business.
Contract employees can be a good fit for businesses that need someone on a short-term basis, but they may not have the same level of commitment as a classic employee.
Freelance workers can be great for businesses that need extra help but don't have any available resources, but they may not have consistent hours or responsibilities.
Temporary workers can be great if you need someone temporarily to cover an open position or you don't want to commit to an entire position., but they typically don't have any benefits or rights.
4. Defining the Role: What the Employee Will Do
When looking to hire employees, it is essential to define the role they will be playing in your company.
This will help you determine what skills and experience are necessary for the position and what type of work-life balance is desired.
It is helpful to have a clear understanding of what the employee will be doing to find the best candidates for your job.
Some tips on defining the role include:
Determining if the position requires specialized knowledge or skills.
Determine if any specific tasks or responsibilities need to be completed.
Figuring out how many hours per day, week, or month the employee will be working.
Once these details have been determined, it is easy to find qualified candidates who meet all of your requirements.
5. Draft a Quality Job Description: Include Necessary Qualifications
When looking to hire new employees, it is vital to draft a quality job description that includes the necessary qualifications.
This document will help you identify the necessary skills and experience for the position and any other requirements that may be necessary for the successful performance of the job.
Additionally, it is essential to ensure that all required qualifications are included in the job posting so that potential candidates know what is required before applying.
6. Creating a Candidate Profile: Ideal Qualifications
Hiring the right person is vital when it comes to finding the right employees.
Hiring the wrong person can lead to headaches and wasted time. That's why it's essential to create a candidate profile before you start looking for employees.
The ideal qualifications for someone who wants to be an employee at your company vary depending on your industry and the type of work you need.
However, some general qualities are always helpful when hiring someone new.
For example, if you need someone who can do manual labor, it might be a good idea to look for physically strong candidates with previous experience working with their hands.
If you need someone who can think critically and develop creative solutions, then candidates with degrees in business or engineering might be better suited.
Once you have a list of general requirements for potential employees, you can start narrowing it down by looking at job postings and assessing how closely each requirement matches your company's culture and mission statement.
It's also important to consider what personality fit is best for your team – sometimes, people with specific qualifications don't mesh well with other staff members.
7. Develop a Plan for Sourcing Candidates: Identify Where to Look for Candidates
When finding the best candidates for a job, there are a few things to keep in mind.
First, it's essential to identify where to look. Depending on the position and company, different sources may be more appropriate.
Some options include online job boards, company websites, and classified ads. Each has its benefits and drawbacks.
For example, online job boards can be helpful if you're looking for candidates currently working in the industry you're interested in.
However, they may not always have the latest or most relevant postings. Company websites can be helpful if you want to reach out to current employees or alums of your target company.
But again, be sure to check for any restrictions related to access (for example, specific departments or locations).
And finally, classified ads can provide valuable leads if you have specific criteria that you need to meet (for example, experience with specific software applications).
Many online resources can help you find qualified candidates for specific positions, such as Indeed or Glassdoor.
This way, you can get a good sense of what qualities are most important to potential employees and avoid wasting time interviewing people who don't match those criteria.
Once you know where to look for candidates and what type of information is relevant (like title or skill set), you must develop a plan for contacting them.
You may want to start by reaching out to individuals who have responded to your ad or posted a profile on a job board.
Alternatively, you can send a generic email introducing yourself and asking if they would be interested in discussing the position further.
8. Screening Resumes
When finding the right employees, screening resumes is one of the most critical steps.
Screening resumes can be difficult, but getting the right people into the right job is essential. You can do a few things to help make this process easier.
The skills and experience listed on a resume should match those required for the position.
Next, it is crucial to weed out the bad resumes from the pile.
Bad resumes will have typos, incorrect spelling, and poor grammar.
They may also miss critical information, such as work experience or education.
If you cannot find any information on a candidate's resume, don't hire them!
Overall, screening resumes is an essential step in hiring employees correctly.
By following these simple tips, you can ensure that only quality candidates reach your desk!
9. Conducting Interviews: Getting to Know the Candidates
Once you've reached out to a few candidates and received positive responses, it's time to start interviewing them.
Several different interview styles can be effective in different situations.
You may want to conduct interviews over the phone if you want to screen potential candidates quickly and easily.
Alternatively, you could hold an in-person interview if you have more time and want a better sense of how someone would fit into the role.
Interviewing is an integral part of the hiring process, and it can be challenging to get suitable candidates.
You must know what questions to ask and how to probe for information.
Here are some tips for conducting interviews:
Get to know the candidates before the interview: This means researching them and learning about their backgrounds and experience. You can ask questions during the interview or by doing online research.
Ask open-ended questions that allow the candidates to talk about themselves: This will help you learn more about their skills, motivations, and how they would fit into your team. Avoid asking questions that are too specific or based on a job listing.
Be prepared to ask questions that will get to the heart of the candidate's qualifications: You want to make sure you're getting an accurate understanding of their skills and abilities, so be prepared to ask open-ended questions that allow them to share more about their experience and what they know about your company.
Make sure your interview environment is comfortable and stress-free for the candidate: If they feel like they're being judged or grilled, they may start to doubt themselves and their ability to excel in the job.
Don't be afraid to ask tough questions: Be prepared to probe for information to determine if a candidate is right for your position and company culture. For example, you might ask a candidate how they handle criticism or the biggest challenges in their previous roles.
10. Checking References: Talking to past Employers
When considering who to hire, it is important to screen potential employees carefully. One way to do this is to check references.
Checking references can help weed out those who are not reliable or who may have criminal records. It can also give you a sense of the person's character and professionalism.
It is also essential to talk to past employers about the individual. This will give you a sense of their skills, work ethic, and personality.
You can also get a feel for whether they would fit your company culture and team well.
11. Conduct Background Checks
Doing a thorough background check on any potential employees you are considering is essential. This will help you avoid any potential legal issues down the line.
You can do a few things to help make the process easier.
First, ensure you have access to the applicant's records, including educational transcripts, job references, and any previous criminal convictions.
If you can't access these documents, it might be helpful to speak with an employment lawyer about your specific situation.
It is also essential to consider what kind of background check you want.
There are many different types of background checks available, and each has its own benefits and drawbacks.
Some standard background checks include criminal history records searches, social media checks (to see if the applicant has made inflammatory or offensive comments online), and credit reports.
Some things that could be looked for include:
Employment history (including any recent changes)
Drug testing information.
Bankruptcy filings.
Child custody arrangements.
Tax liens.
Criminal records (if relevant).
12. Salary Negotiation
One of the most critical steps in the hiring process is negotiating salary with new hires. This can be a difficult task, but it is vital to get it right. There are a few things to remember when negotiating salary with new hires.
First, it is essential to remember that the salary is not the only thing necessary to the new hire. They are also looking for benefits, job security, and other factors.
It is essential to keep this in mind when negotiating salary.
Second, it is vital to be reasonable when negotiating salary. It is essential to keep the market value for the position in mind and offer a competitive salary.
Third, it is essential to be flexible when negotiating salary. There may be some room for negotiation, but it is essential to be reasonable.
Fourth, it is essential to be prepared when negotiating salary. This means having a clear idea of what you want and are willing to accept.
Finally, it is essential to be professional when negotiating salary. This means being respectful and keeping the negotiations confidential.
In other words, negotiating salary is integral to the hiring process. When negotiating salary with new hires, keeping a few things in mind is vital.
Being reasonable, flexible, and prepared can successfully negotiate a salary and get the best possible deal for your company.
13. Make Sure You Offer a Good Employee Benefits Package
Offering a good employee benefits package can be a significant draw for potential employees. This will help you attract and keep the best employees.
When offering employee benefits, it is essential to be clear about what you are offering and how much it will cost.
It is also essential to be patient in negotiations, as employers often feel they need to give more than they are willing to pay.
Benefits that are popular with employees can include:
Paid time off: Many companies offer at least 10 days of paid vacation per year, although this may vary depending on the company's size and location.
Health insurance: Many employers offer health insurance as part of their employee benefits package. This coverage can be through a company or an individual plan offered through a third-party insurance provider like Blue Cross/Blue Shield or Aetna.
Retirement savings: Most companies offer some form of retirement savings plans for their employees, such as a 401(k) or IRA account. Some companies even offer matching contributions for employees who make modest contributions.
14. Onboarding and Training: Get the Employee Started on the Right Foot
When onboarding and training new employees, it is essential to start them off on the right foot.
This means providing them with all the information they need to know to be successful in their new job.
This can be done through a comprehensive onboarding process that includes formal and informal learning opportunities.
In addition, it is crucial to provide training that covers the job duties and company culture. This will help new employees adapt quickly and feel comfortable working within the organization.
Taken together, a well-done onboarding and training process will help ensure that your employees are successful from the get-go.
Related: Goal Getting | A New Way to Think about Goals and Goal Setting
Final Thoughts
Everyone knows that hiring employees is the backbone of any company, especially small and medium-sized ones. So, it's necessary to understand all the hidden tips and tricks to help you find top talent for your business.
Some of these tips also apply to managers looking for new ways to improve their management skills. Like hiring a good employee, managing them effectively requires more than experience!
Though there are plenty of tips and tricks to help you hire a new employee, it is worth noting that every employee brings their own set of skills and competencies.
As such, it is essential that you don't just look at the candidate's experience and credentials but also verify whether they possess the right attitude towards work.
By following the tips above, however, you can smoothly hire an outstanding employee loyal to your company for years to come!
FAQs | How to Hire Employees Effectively?
How do I make hiring effective?
There are a few things you can do to improve hiring efficiency:
1. Clearly define the position and responsibilities. This will assist you in attracting people with the necessary abilities and expertise.
2. Reach out to potential applicants through several channels. Job boards, social networking, and employee references are all possibilities.
3. Give yourself plenty of time to analyze resumes and conduct interviews. This will assist you in eliminating individuals who are not a suitable match for the role.
What is the most effective recruitment method?
The most successful recruitment approach will differ depending on the organization's particular demands. Online job advertisements, employee recommendations, and recruiting companies are all popular successful recruitment tactics.
What makes a successful recruitment process?
One organization's most exemplary recruitment procedure may not be the best for another. However, certain broad concepts can help improve a recruitment process's success.
To begin, it is critical to understand what you are looking for in a candidate. This will assist you in creating more effective job descriptions and screening candidates.
How do you attract new employees?
There are several methods for attracting new personnel. Some businesses provide competitive salaries and perks, while others prioritize building a happy work atmosphere. Some firms also provide employee recommendation schemes, which may be an excellent method for recruiting top applicants.
How do you attract and retain employees?
You can do a few crucial things to attract and retain employees:
1. Provide competitive pay and benefits.
2. Foster a healthy workplace culture where workers feel valued and appreciated.
3. Provide possibilities for professional advancement and development.
4. Demonstrate to your staff that you are concerned about their well-being and work/life balance.
What causes an employer to select a candidate?
Employers are seeking the most acceptable applicant for the position. Many variables will be considered, including education, job experience, abilities, and personality.
How do top companies recruit employees?
Top corporations acquire employees in a variety of methods. They could use job boards online, employee referral programs, or headhunters. They could also organize job fairs or open homes.
What is the most important factor in recruitment?
When hiring personnel, one of the most crucial elements is selecting applicants with the appropriate abilities and expertise. Employees with the necessary abilities and expertise will be able to hit the ground running and be productive from day one. This will save the organization money and time on training and onboarding.
What are the challenges faced by recruiters?
Recruiters' major issue is identifying the suitable candidate for the position. With so many job searchers, it might be tough to find the best-qualified individuals. When recruiting, recruiters must also examine a candidate's personality and fit for the business culture.
Reference
Featured Photo By Salang889