An American novelist and nature essayist, John Burroughs once said-
"England is like a margin of a spring run: near its source, always green, always cool, always moist, comparatively free from frost in winter and drought in summer."
From beautiful ancient towns to breathtaking castle sets amid fascinating mountains and valleys, as well as the beauty of awe-inspiring cities and islets and historical masterpieces, England's outstanding beauty never fails to amaze us.
England's Royal Family, diverse culture, breathtaking natural wonders, peaceful countryside, intricate historical and modern architecture, rich culinary, and temperate maritime weather are worth praise.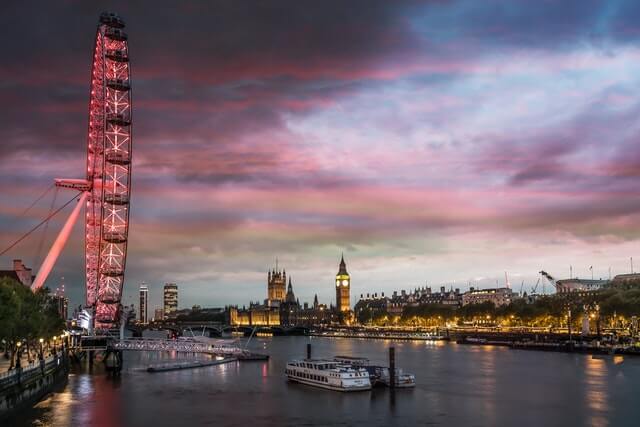 Talking about tourism, England is a country that offers something for everyone. London, England's iconic capital, gorgeous beauty, and wealth of attractions need no introduction. However, there is more to England's plethora of attractions than just London.
Despite its modest size, there is plethora of breathtakingly beautiful tourist destinations in England. England's diverse culture, breathtaking natural wonders, peaceful countryside, intricate historical and modern architecture, savory food, and temperate maritime weather are worth praise.
Here are some great tourist destinations in England that will leave you awe-struck. Let's take a look.
Lake District National Park- The Heavenly Beauty
Natural treasures abound in England and Lake District National Park is a testament to the ineffable beauty of Mother Nature. It is located within Cumbria.
A UNESCO World Heritage Site, Lake District canvasses forests, fells(low mountains), and lakes in nature's most enviable form.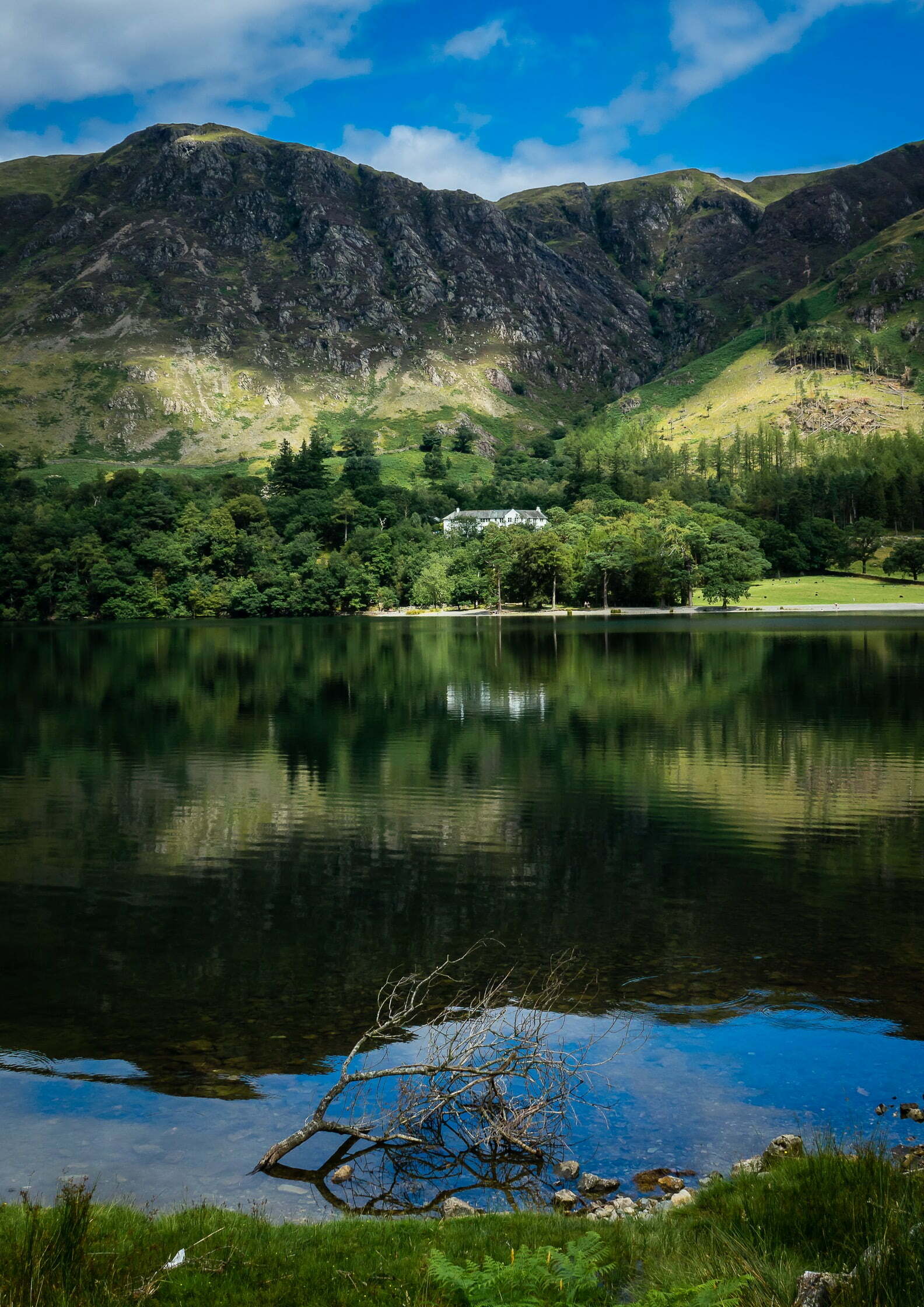 Scafell Pike, the highest mountain in England, Windermere, the largest natural water lake in England, and vibrant towns like Keswick, Kendal, and Bowness-on-Windermere inhabiting historical culture are just a few of the highlights.
The breathtaking scenery of Lakeland destinations of Ambleside, Bassenthwaite, Ullswater, Coniston, Grasmere, Rydal, Longdale, and Hawkshead will leave you spellbound.
Lake District is known for its timeless natural vistas. House of sparkling lakes and majestic mountains, its incandescent beauty has inspired many poets and painters to pour their hearts out through their art.
It's a matter of a few seconds before you get lost in the tranquility of its magnificent landscape. It's a foodie's paradise, adventurer's thrill, artist's inspiration, lover's romantic destination- all at the same time!
A plethora of outdoor activities like cruising or boat trip through one of the mesmerizing lakes of the area, rock climbing through the famous fells, and cycling and walking tours to soak in the best scenes in Lake District will elevate your wanderlust spirit for sure.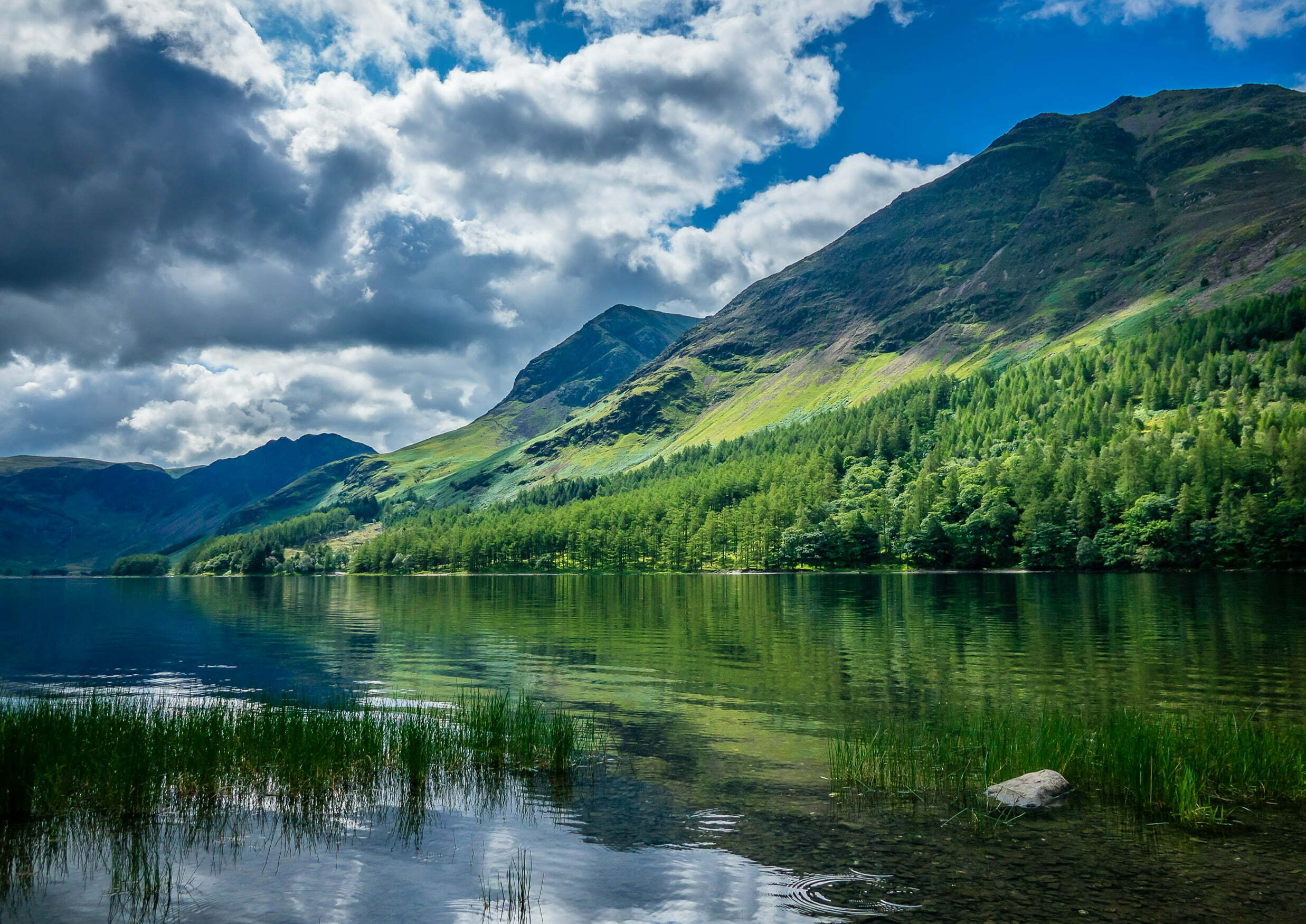 Adding more to your memorabilia, there are several beer festivals, garden parties, agricultural shows, music festivals, walking festivals, fell runs, bike races, etc. taking place throughout the year.
Besides a majestic natural beauty, the Lake District is home to several literary marvels. Wordsworth's Dove Cottage and the World of Beatrix Potter is a must-see for literature lovers.
The best time to visit this beautiful place is from April until October, the best months being July and August. With cabins, lodges, camps, caravans, luxury hotels, hostels, and bunkhouses, there is an ocean of options to choose where to stay while in the Lake District.
Words won't suffice while describing the pristine beauty of the area. So, come on! Pack your bag and hit the road that takes you to Lake District National Park. 
Related: Nature's Eternal Abode at Lake District in UK
Bourton-on-the-Water, Venice of Cotswold
Bourton-on-the Water tops the list on your voyage to explore England's most stunning destination. A gush of a cool breeze on a sunny day beside river Windrush with the taste of your favorite ice cream will brighten your day in Bourton-on-the Water!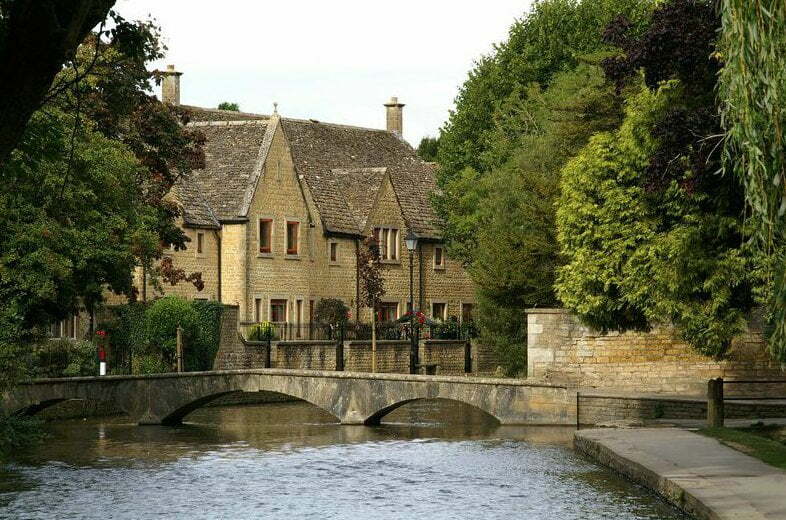 Bourton-on-the-Water is a picturesque village located in the heart of the Cotswold in south-central England. Its honey-colored Cotswold-stone architecture speaks volumes about how beautifully the rich history of the countryside is unspoiled.
The five medieval arched footbridges span through the rustling waters of river Windrush adding more to the rustic rural charm. It portrays the most distinguishing feature of the village. This is why Bourton-on-the Water is called the "Venice of the Cotswold (England)."
The Model Village, Cotswold Motoring and Toy Museum, Birdland Park and Gardens, the Cotswold Brewing Company, and Greystone Natural Reserve are the most visited tourist attractions in Bourton-on-the Water.
The idyllic village is also known for its local churches and walking trails. The vibrant shops here provide ample options to buy souvenirs of your choice.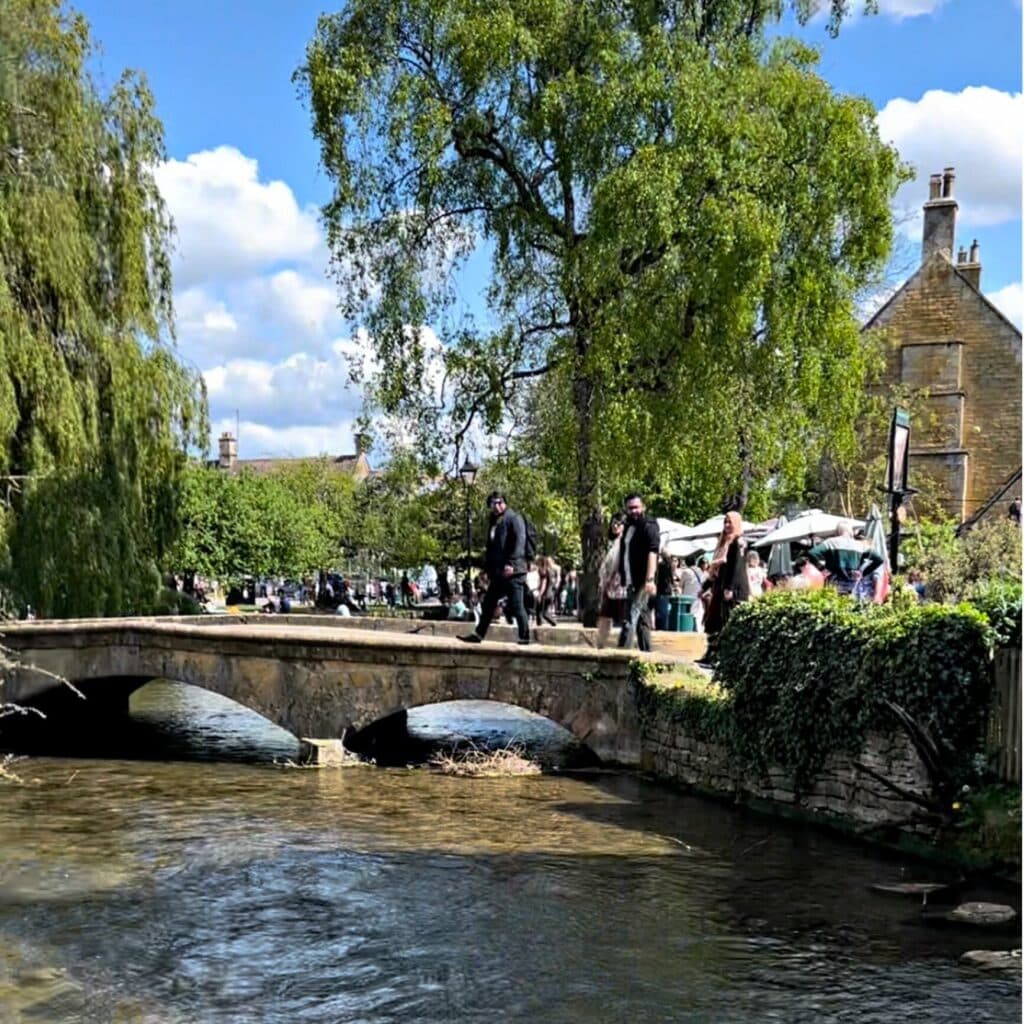 Besides a wealth of attractions, restaurants, and shops, your travel-weary self will find a great choice of accommodations in the village.
The best time to visit here is from May to September when the village dazzles like a pristine beauty in the sunshine. The village is centrally located and easily accessible from most of the regions in England.
So what are you waiting for? Plan a visit to this amalgam of nature's marvel and human architectural masterpiece soon!
Related: Discover Tranquil Beauty of Bourton-On-The-Water
Stonehenge- A 5000-year-old Wonder
One of the most enigmatic archeological attractions in England, Stonehenge is the world's most spectacular and awe-inspiring Neolithic monument. Stonehenge and the surrounding landscape were designated as a UNESCO World Heritage Site in 1986.
It is located in Salisbury Plain, Wiltshire, United Kingdom. Managed by the English Heritage, this world heritage site witnesses millions of tourists every year.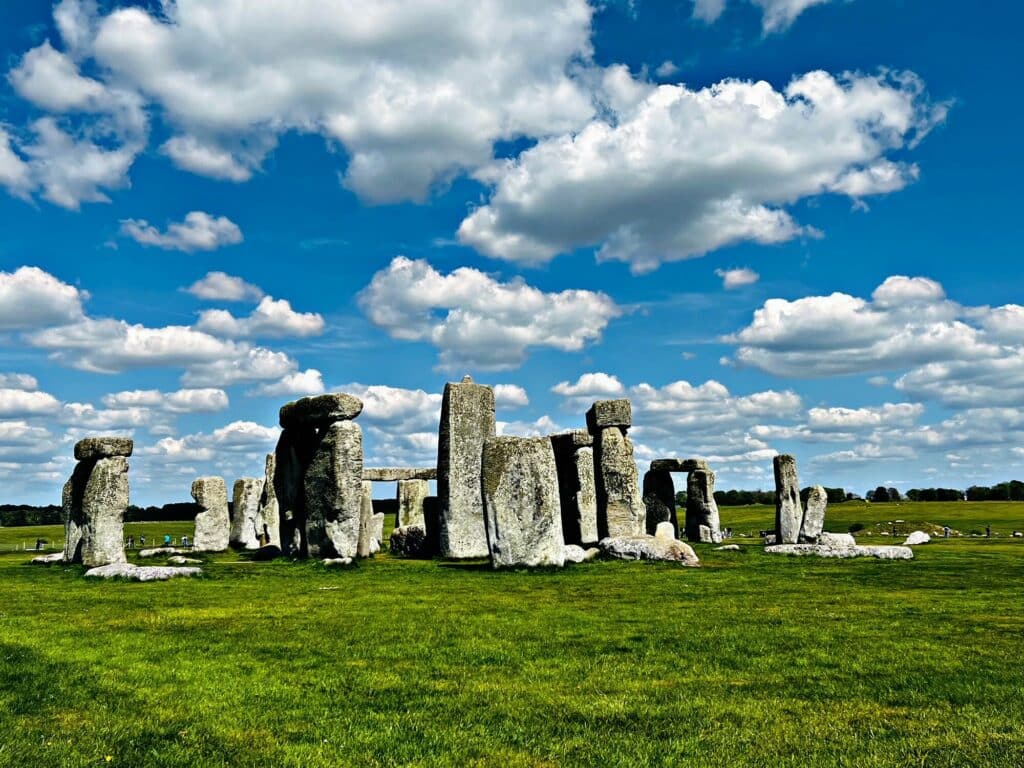 Stonehenge's 5000-year-old history represents the fact that Stonehenge's first phase of construction predates that of Egypt's Great Pyramids!!
The Stone Circle is an engineering feat, and it would have taken well-organized efforts by hundreds of individuals to construct using only primitive tools and technologies. Stonehenge was constructed in three phases, each of which is estimated to have taken more than 30 million hours of labor.
The Modern Stonehenge circle is just the ruinous remains of the ancient Stonehenge Circle.
Originally, the Stonehenge circle's outside wall was made of sarsen sandstone with lintels put on it. Inside the outer sarsen circle, bluestones were placed in a circle. In addition, they were arranged semicircular within the sarsen trilithon horseshoe.
The stones used to build Stonehenge were enormous. The inner circle's bluestones each weigh roughly 3,600 kg. The outside circle is made up of Sarsen stones, each weighing a whopping 25 tons.
There is so much mystery associated with the monument that it creates curiosity to witness this splendid ancient masterpiece
However the questions of 'who built Stonehenge and why, where did the missing Stonehenge stones go, how Neolithics transported such massive stones without any technology, etc.' continue to be a subject of debate.
There is so much mystery associated with the monument that it creates curiosity to witness this splendid ancient masterpiece.
The museum at Stonehenge helps you get an insight into how Stonehenge's builders worked, and wandering through the Neolithic homes helps you get a sense of how they lived.
The summer season witnesses the maximum number of tourists. However, spring or fall can be the ideal time to visit owing to the pleasant weather at that time.
The memorable ambiance of Europe's most famous prehistoric monument needs to be experienced by everyone who travels to England to explore the culture and rich history.
Related Article: Know Why Stonehenge from London Tour is So Famous?
Bath- Jewel in the Valley of River Avon
Historic, Beautiful and Vibrant are the words that come to mind while thinking of the city, Bath. Bath is the largest city in the county of Somerset, England. It is a jewel in the valley of River Avon.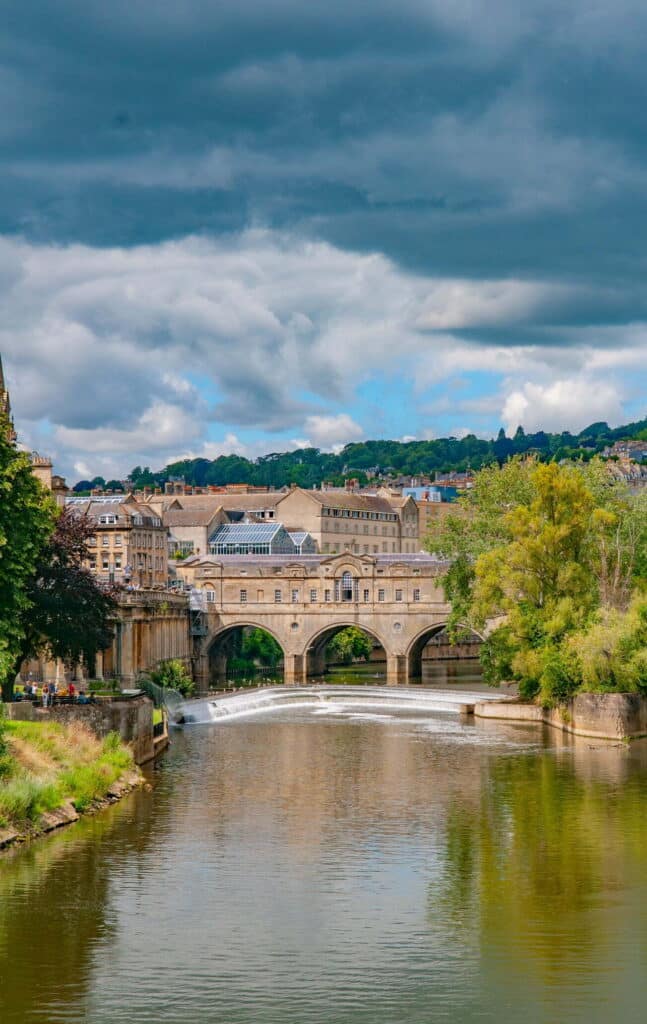 Bath, now a UNESCO World Heritage, is an elegant city that beautifully reflects an amalgamation of the Roman, Georgian, and modern-day architecture surrounded by a timeless natural landscape.
The city's unique thermal springs made it ideal for Romans to build Baths here. Ever since the city has been a well-being destination. These Roman-built baths gave the city its name-Bath.
And the thermal springs remain a major attraction as the ultra-modern Thermae Bath Spa lets the visitors bathe in the UK's only natural thermal hot spring.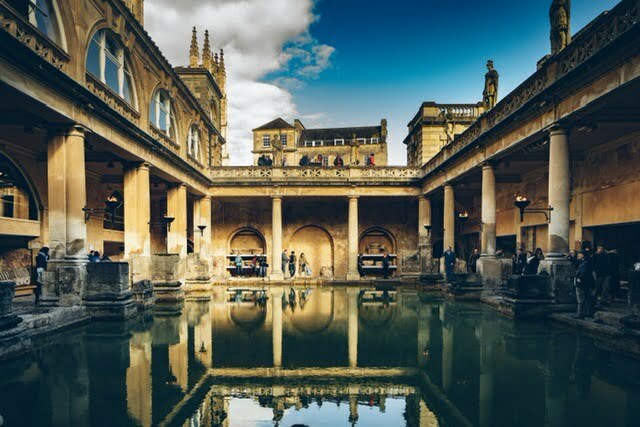 The iconic Royal Crescent and the majestic Circus represent the stunning honey-colored Georgian architecture. The majority of the streets and squares are crafted from Bath stone.
Bath has a rich cultural heritage manifested in its traditions, architecture, and calendar of events that are held throughout the year.
The Bath Abbey, the Circus, the Royal Crescent, the Jane Austen Center, the Pulteney Bridge, the Pump Room restaurant, Bath Skyline, Parade Gardens, theaters, and museums are some of the many marvels you can witness in Bath.
Pulteney Bridge overlooking the weirs of Bath with the rustling waters of River Avon is a terrific stop for a postcard-perfect photo. Canal boat tours on river Avon will brighten up your day.
The Southgate Shopping center, the corridor arcade, and shops at Walcot, Milsom, and York streets are shopping paradise. Food lovers can explore plenty of options to satisfy their taste buds.
The best time to visit Bath is from June till September. There is an outstanding selection of high-quality lodging options from budget stays to high-end hotels in this beautiful city.
Cheer up your wanderlust spirit and travel to Bath to bring back the exhilaration your weary-self has been longing for!
Related: 8 Unforgettable Attractions of Tour to Bath from London
Oxford- The City of Dreaming Spires
Oxford- the city of Dreaming Spires, is what most academicians and scholars aim to be a part of. It is one of the world's oldest and most renowned university cities. A mix of ancient and modern architecture, history, and culture is the most fascinating aspect of the city.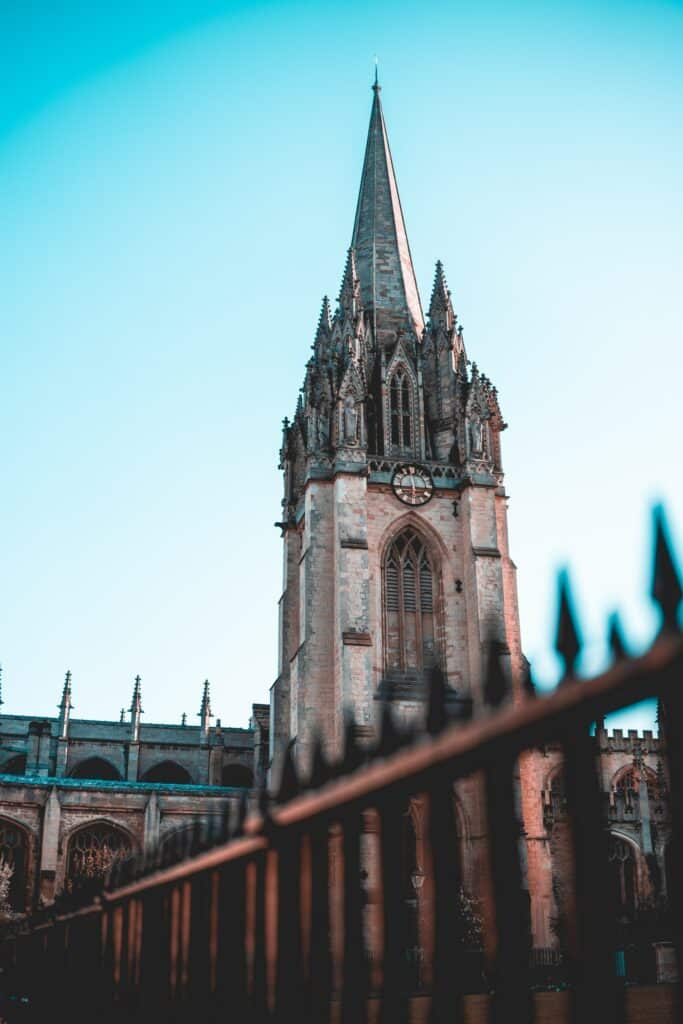 Oxford is synonymous with world-class historical colleges, libraries and museums, and galleries, a great source of learning, innovations, and inventions. But Oxford offers it all, whether you want to see one of its beautiful ancient buildings, get a glimpse of its wonderful colleges or museums, go out for a meal, see a show, or shop until you drop.
Related: 13 Best Things To Do in Oxford, England You Can't Afford To Miss
The city houses the world's oldest English-speaking Oxford University and many prestigious landmarks like Bodleian Library-the main research library of the University, the Radcliffe Camera-Britain's first circular library with a grand exterior, the Bridge of Sighs– a picturesque pedestrian bridge, Sheldonian theater – the ancient architecture where matriculation and graduation of an Oxford student take place and University Church of St Mary the Virgin that provides the best views of the city.
The Carfax Tower is the ideal setting for photographs. Oxford University gardens and parks are the jewels of the city.
At the Ashmolean Museum of Art and Archaeology, witness the Egyptian mummies and modern art, or go back in time at the Oxford University Museum of Natural History and the Pitt Rivers Museum. The Norman ruins of Oxford Castle will be a historic treat to your curious self.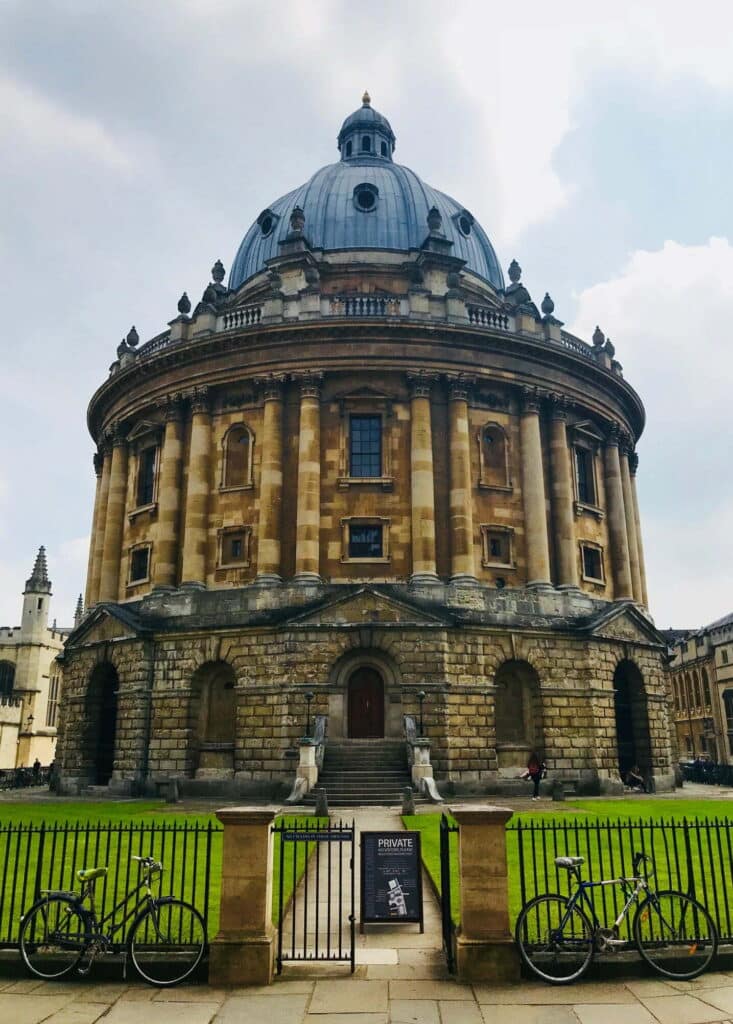 The city's breathtaking architecture makes it an unavoidable filming destination too. Magic of the wizarding world, adventures on a broomstick or under a cloak!! Yes, you guessed it right.
Some parts of the Harry Potter film were shot in Christ Church College, Bodleian Library, and New College cloisters of Oxford University. Hogwarts dining hall, Hogwarts hospital, the magical staircase, the Triwizard dancing practice session, the restricted section of Hogwarts library where Harry was searching for information under the invisible cloak- are a few examples of Oxford's marvelous architectural masterpieces where scenes from Harry Potter were filmed.
Queen Street, Westgate, Golden cross arcade, Covered Market and Gloucester Green are some of the places where you can bag a bargain.
The Oxfords restaurants, bistros, cafes, pubs, and bars offer a complete indulgence in delectable dining and drinking options.
Summers are best suited to visit Oxford city. Not very far from London, you can plan a visit for a day or two to have a complete tour of the city through its cobbled streets.
Don't hesitate to plan a visit to this aesthetically beautiful destination soon!
Durdle Door- Where You Witness Nature's Sculpting Skills!
If you are a beachcomber or belong to a niche of individuals who love to spend time by the beach, Durdle Door has a lot to offer. Durdle Door is England's one of the most famous natural wonders.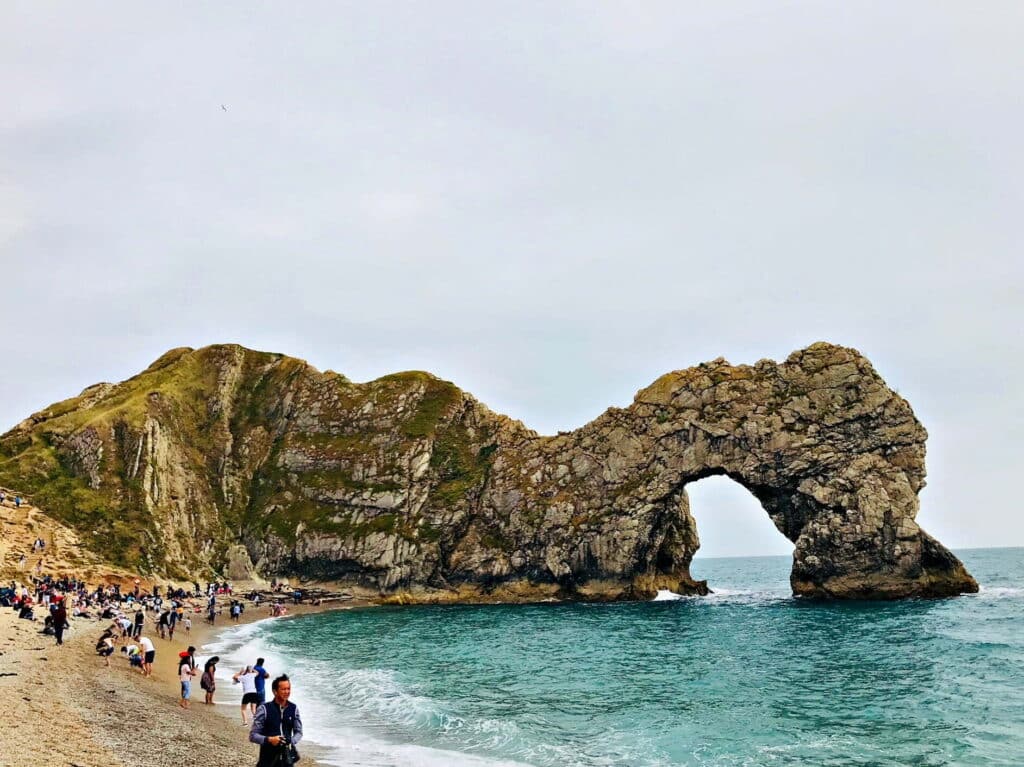 Durdle Door is a spectacular naturally carved arch of limestone standing in the sea. It forms one of the most beautiful landscapes of the Jurassic Coast. The Jurassic Coast is England's first natural World Heritage Site as designated by UNESCO in 2001.
Witnessing an arch so perfectly sculpted by nature is a rare find! It took thousands of years for the sea waves to pierce the Portland limestone and sculpt this natural wonder.
There is more to this impressive natural archway. Explore the cliff tops, take in the amazing panoramic vistas, and look for secret bays while walking through the picturesque area.
The beach is a 15-minute walk down a steep road followed by steps from the parking lot. This walk leads to two shingle beaches: Durdle Door to the right and a spectacular Man o'War Beach to the left.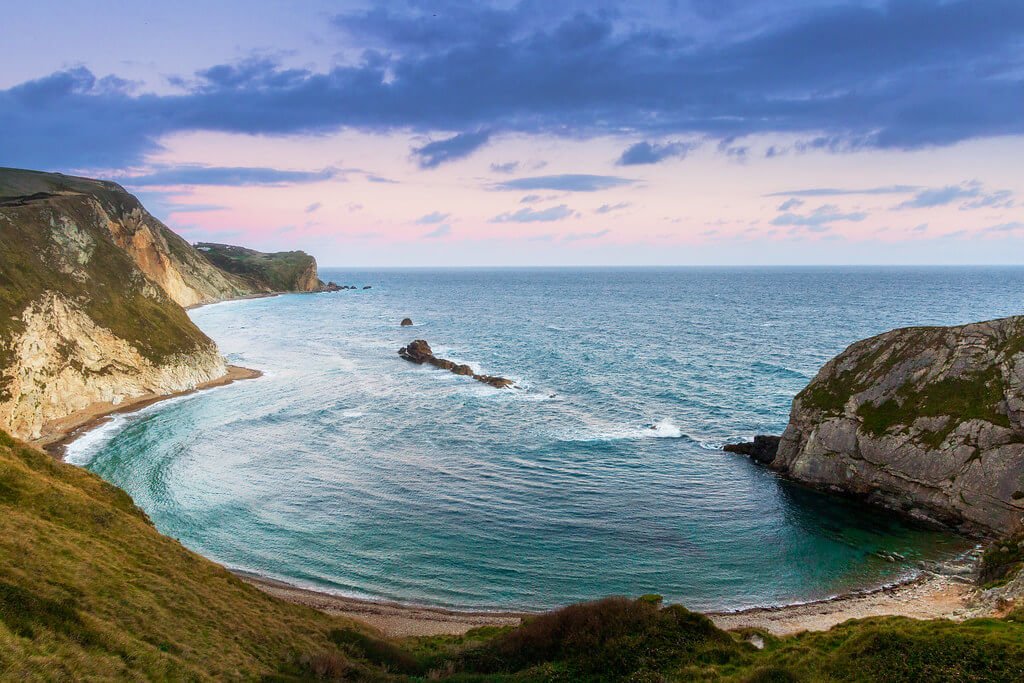 The seaside route east of Durdle Door leads to the famed Lulworth Cove and Stair Hole which are famous for their unique geology. The trek between Durdle Door and Lulworth Cove takes around 30 minutes up and down a steep but beautiful walking trail. It provides breathtaking panoramic views of the Jurassic Coast.
The best time to visit Durdle Door is in the summer months, June and September being the best. Visiting early or late gives you the advantage of having this beach all to yourself! There are several holiday homes, cottages, and camping options available in the vicinity of the beach.
Don't think twice about adding this popular landmark of England to your vacation bucket list. I assure you that you won't regret it!
Related: Know Why Durdle Door is Unmissable while in UK
Are You Convinced?
England, despite its modest size, has a lot to offer. The countryside, cities, landscape, art and culture, history, people, everything will amaze you, for sure. Wait! Did I not mention the exciting nightlife with live music? I am sure this is something not to be missed at all.
Everyone's bucket list should include a trip to these aesthetically beautiful destinations in England in addition to London, of course. Hop-on-Hop-Off Bus Tours will be your buddy to take you through the city without worrying about the traffic.
I am sure you are going to cherish exploring the above-mentioned must-see incredible tourist destinations in Britain.
Do tell me in the comment section what you think about it.
Editor's Note: When traveling, always be aware of your surroundings and take precautions to protect yourself. While we make every effort to ensure the accuracy and completeness of the information in our articles, things can change quickly and we cannot guarantee that all information is accurate at all times. Use your best judgment when planning your trip and always consult with a travel professional before making any final decisions.