What are family goals?
Family goals are important for several reasons. They can help you and your family stay on track, set and achieve goals that benefit everyone, and provide a sense of accomplishment.
What are some good family goals?
Some good family goals might include earning a living wage, having a house that is in good condition, raising children who are healthy and happy and saving for a rainy day.
What are some examples of family goals?
Some examples of family goals might include earning a college degree, becoming debt-free, and becoming a stay-at-home parent.
Some typical family goals are:
To provide financial resources to achieve each member's personal goals.
To maintain good health for all family members.
To maintain a home of which you are all proud.
To have a son or daughter join the family business.
To enjoy leisure time as a family.
To encourage the highest level of an education desirable for each family member.
To generate adequate finances to support and educate your family.
To rear responsible, productive, and happy children.
To be involved and active in a religious life.
To maintain open and productive family communication.
Why are family goals important?
Many people believe that family goals are simply a way to check off tasks or make a list of new year's resolutions. However, these goals can also have positive benefits for the relationships in your family.
Working together, holding each other accountable, and learning from one another can help create a strong family dynamic that will serve you for years to come.
Family goal-setting can also help to:
Have a healthy and happy family
Provide a comfortable and safe home for your loved ones
Help your loved ones achieve their dreams
Related: Goal Getting | A New Way to Think about Goals and Goal Setting
Family health & wellness goals
Get active!
Physical activity is great for children's health, including their physical development and mental well-being. There are many different types of activities to choose from, whether you want to participate in traditional sports or try something new.
Short-term goal example: My husband and I both love spending time outside and exercising. We have a lot of goals we would like to accomplish together including hiking, biking, kayaking, etc. We have been trying to find a day or time that works for everyone so that we can all participate. Sometimes it's hard to coordinate our schedules but eventually, we are usually able to get together for a fun activity. We try to do something new every time so it doesn't get old quickly!
Long-term goal example: One way to have a successful family is to establish goals together. From there, it is up to each individual to see how they can help contribute toward those goals. One option for family goal-setting is to choose a recurring activity that everyone can participate in, like signing up for a kickboxing class or making an "activity jar" and choosing a different one each week. This will help keep everyone on their toes and engaged, while also helping the family bond.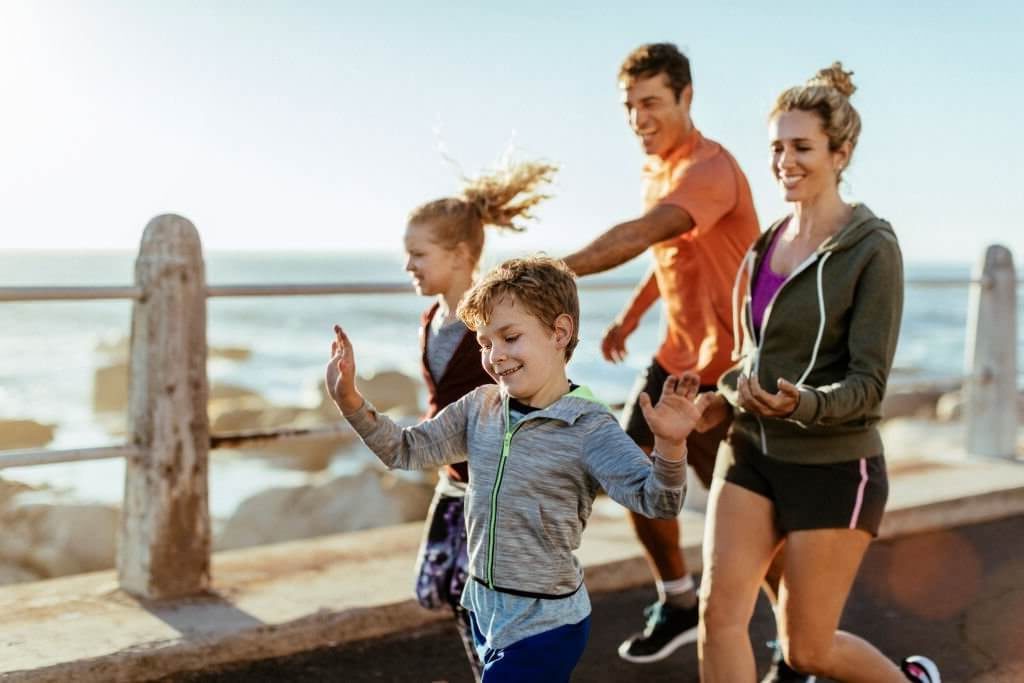 "My family is my life, and everything else comes second as far as what's important to me." – Michael Imperioli
Improve your nutrition
Healthy eating can provide your whole family with more energy and numerous health benefits. It's also a great way to teach your children the importance of nutritious foods and all the many vitamins and minerals they contain.
Short-term goal example: One way to help your family stay healthy and fit is to have them choose one ingredient each week to create a healthy meal. This could be something as simple as choosing whole-wheat pasta instead of white pasta or swapping out processed foods for healthier options like roasted vegetables instead of fast food. By exploring new ingredients and cooking methods, your family can enjoy delicious and nutritious meals together.
Long-term goal example: A healthy family cookbook is a great way to get your family involved in cooking and eating healthier foods. Together, you can explore new recipes and find favorites that everyone will love. First, make a list of all the favorite dishes you have in common. Next, brainstorm some healthy versions of those dishes that you can all enjoy. Finally, put together a recipe book with pictures and step-by-step instructions for each dish. You'll be able to enjoy delicious and healthy meals together for years to come!
Commit to mental wellness
Mental health is not just a matter of dealing with stress and sadness. It encompasses noticing how you're feeling, choosing activities that will improve your mental well-being, and listening to your own instincts.
Short-term goal example: My husband and I typically spend our evenings discussing our days and what we plan to do the following day. Recently, we've been trying to come up with some family goals that we can all work towards together. We've found that this helps us stay on track and motivated, especially when there are obstacles along the way. Our rose and thorn challenge recently was making sure each of our children had their own bed by a specific date. It was a little challenging, but as a family, we were able to get it done!
Long-term goal example: There are many ways to help create a healthy family environment, both mental and physical. One way you can start is by adding mental wellness activities into your schedule, like signing up for a yoga or meditation class together. Another way is to make sure you are all getting enough sleep. A lot of stress can build up over time and can have negative impacts on both your mental and physical health. Try to get at least 7 hours of sleep each night for the whole family!
Get more sleep
Some people find it easy to get to sleep at night, while others find it hard. The best way to improve your sleeping schedule is by working on improving your habits throughout the day.
Short-term goal example: Commit to bedtime that's 30 minutes earlier than usual, once a week.
There is evidence that consistently going to bed at a specific time has positive effects on our health. Going to bed at a set time each night allows our body to better wind down and relax, which can reduce the risk of illness in the morning. Additionally, getting a good amount of sleep helps us feel more alert during the day and reduces the likelihood of making poor decisions. As adults, it's important that we set aside time for ourselves every night and make sure that we are getting enough rest. One way to ensure that you are following through with your bedtime goals is to make them part of your weekly routine. Once you have established a bedtime routine, try to stick to it as much as possible. This will help you get into a good sleep rhythm and make it easier for you to follow through with your other weekly goals.?
Long-term goal example: A family's nightly routine can help create a peaceful and relaxing atmosphere. It is important to find a routine that works for everyone in the family, as different people will likely have different preferences. Some families may enjoy spending time together before bed, sharing stories, or singing together. Others may prefer to relax with a good book or game. Finding a routine that everyone can agree on and enjoy can help create an enjoyable environment for all members of the family.
Reduce (or improve) screen time
Technology can be helpful and have a lot of benefits, but too much screen time can have negative consequences on your health. Finding the right balance for the children in your household is important.
Short-term goal example: One of the best things families can do to build a strong relationship is to spend time together without screens. A recent study found that when people disconnect from screens for even one hour a week, it has positive effects on their mental and physical health. This can be done by spending a few hours where each family member chooses their own off-screen activities or choosing a fun family activity to do together. Family goals should be geared towards creating memories and strengthening relationships – something that can be improved by spending quality time together sans screens.
Long-term goal example: One of the most important things that you can do to help your family live a healthy lifestyle is to set goals and make sure everyone is tracking their progress. One way to do this is to have each family member track their average weekly screen time. Once everyone has an idea of where they stand, it will be easier to make changes that will lead to a healthier lifestyle.
Divide household chores
There are many ways to avoid the housework getting out of hand. Kids can benefit from having a set schedule, and you'll benefit from the help.
Short-term goal example: When it comes to goals, what better way to kick off the new year than by having a "spring cleaning" day? This event can help families get organized and feel motivated to achieve their goals together. Choose a family-friendly playlist that will get everyone moving, and don't forget to save time for dance breaks!
Long-term goal example: Creating a chore chart for each family member can help to keep everyone on track and motivated. Charts should be displayed somewhere accessible, such as near the front door. It is helpful to try to use the chart for at least six months in order to establish a baseline. If everyone is comfortable with the chart, then it can be updated as needed.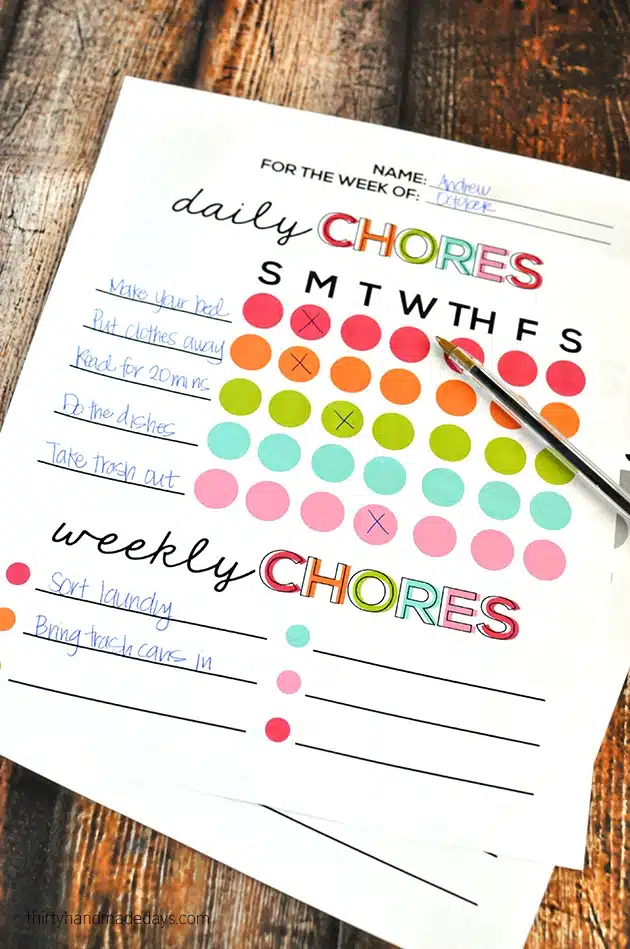 "Everyone needs a house to live in, but a supportive family is what builds a home." – Anthony Liccione
Educational family goals
Reading
Reading is a great way to improve one's literacy skills, but it is also beneficial for adults. If you want your children to be successful in school, make sure they are reading as much as possible. Reading can help them learn more about the world around them and develop critical thinking skills.
Short-term goal example: Reading is an essential part of a family's culture, and it can be enjoyed by everyone in the family. A "reading hour" each week can help family members bond over their shared love of reading, and it can also help increase vocabulary and literacy skills. In addition, reading can provide a source of entertainment and refuge from everyday stresses.
Long-term goal example: Starting a family book club is a great way to get everyone involved in your reading life. Not only will you have fun discussing the books, but you can also use it as an opportunity to build closer relationships. If you choose family-friendly books, themed costumes, and food and decorations are always a plus!
Try new learning activities
There are a number of ways to make learning more enjoyable for your children, and one way to ensure that it never becomes boring is to find new and exciting learning activities for them to try.
Short-term goal example: Parents often wonder what are family goals to give context to child-directed activities. While it is impossible to prescribe a single activity or goal that will work for every family, there are some general guidelines that can be helpful.
First and foremost, parents should set clear expectations for their children with regard to what they expect from the activity. This will help avoid any conflict or confusion when working together on an activity. For example, if your child is expected to complete a worksheet but wants to play video games instead, it can be difficult to get them focused on the task at hand. It is also important for parents and children to have fun together while participating in activities such as this one! Aiming for a good balance of enjoyment and learning is key in keeping both parties motivated.
Finally, it is important for parents and children to communicate their goals for an activity so that everyone understands what is expected of them. This will help ensure everyone stays on track and benefits from the experience together!
Long-term goal example: The purpose of family sharing sessions is to help families make connections and build relationships. By having regular, informal gatherings where one family member teaches the rest of the family about a new topic or introduces them to a new educational activity, it can create a sense of cohesion and community within the family. This can help to strengthen relationships and promote a sense of togetherness. Additionally, by engaging in new activities together, families can develop new interests and hobbies that they can share with one another.
Learn a new language
Well, there's no time like the present! Learning a new language is so helpful for children's development. Plus, it's a great way to explore new cultures, or maybe even plan for a future family trip!
Family goals are really important in keeping everyone on track and moving forward. Learning a new language can be a fun and exciting way for the whole family to bond, learn about another culture, and potentially plan future family trips!
Short-term goal example: Learning a new language can be a fun and rewarding experience, but it can be hard to get started if you don't have any guidance. There are a number of resources available to help people learn new languages, from educational videos to online activities.
One good option is to watch an educational video about the basics of the language. These videos can be found online or in libraries, and they will introduce you to the basic concepts of the language. After watching an introductory video, you might want to explore more advanced materials on your own. There are plenty of online resources available that will teach you how to speak and write the new language fluently. If you're ready for a challenge, learning a new language can be rewarding and exciting!
Long-term goal example: There are many reasons to learn a new language. Some people want to improve their communication skills, others want to travel and explore new cultures, and still others simply enjoy the challenge of learning a new language. Whether you're wanting to learn Spanish for travel or German for cultural enrichment, there are plenty of family-friendly language learning options out there.
One great way to make learning a language fun is by signing up for a weekly class. These classes often have lively classroom discussions and plenty of opportunities for participation. Not only will you be able to build your vocabulary and grammar skills, but you'll also get the chance to meet other learners from around the world who share your interest in languages!
Make homework fun
Homework can be a drag for kids, but there are ways to make it less daunting. One way is to come up with a fun homework routine the whole family will be grateful for.
Short-term goal example: The games provide a fun and engaging way to help your child stay on track and reach their goals. One way to use the game as a reward is at the end of the day. This way, they know that they have succeeded in completing something, and this can motivate them to do more. When used throughout the day, it can keep your child engaged without feeling overwhelmed or stressed out.
Long-term goal example: A family goal for homework can be to have a designated space in the home where all homework is stored. This could include a desk or countertop designated specifically for homework, with different stations set up to provide variety and interest. This way, your child will always have something to do when they have homework, and will not become bored or frustrated.
Take family field trips
There are a variety of family field trips that can be taken in order to provide a fun and educational experience for everyone in the family. Some popular options include visiting a local museum, taking a nature hike, or visiting an amusement park. Whatever option is chosen, it is important to make sure that everyone in the family has a good time and learns something new.
Short-term goal example: There are many family-friendly museums and galleries in the area. Some ideas for family museums that could be voted on by the end of the month include the Cleveland Museum of Art, the Museum of Contemporary Art Cleveland, or the Cleveland Botanical Garden. For art galleries, some options include Case Western Reserve University's Alliance Gallery or the Hirshhorn Museum and Sculpture Garden. All of these museums have exhibits that would be interesting for a family to check out together.
Long-term goal example: Build a list of 10 or more places you'd like to visit as a family. Aim to visit one each month by the end of the year.
One great way to build lasting family memories is by taking trips together. Not only will you get to experience different parts of the world, but you'll also get to learn about each other's cultures and interests.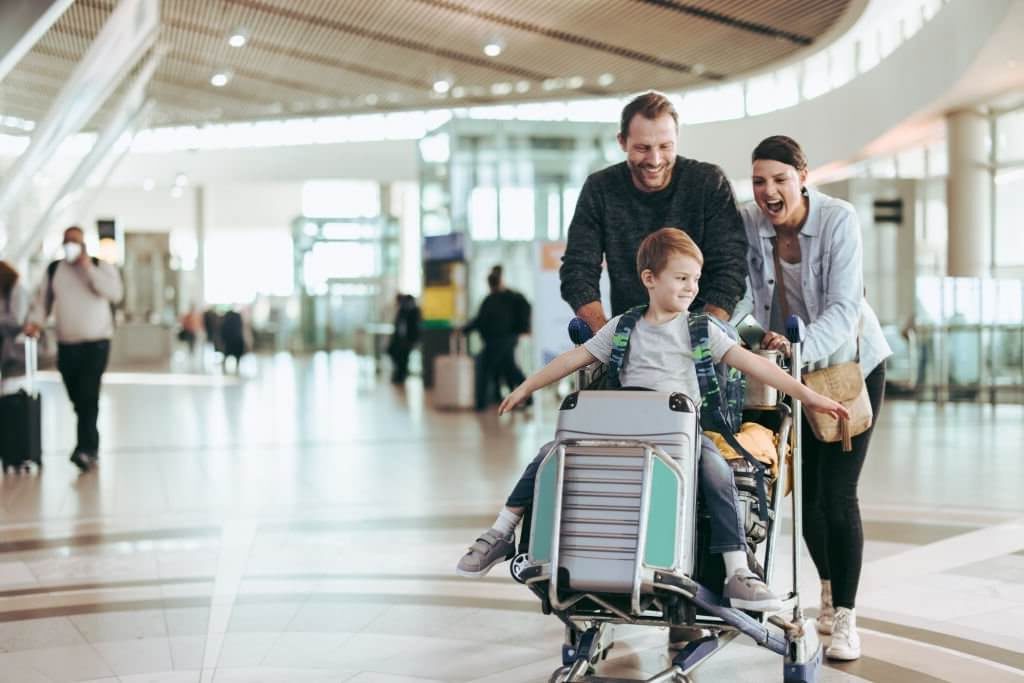 Here are 10 destinations that we think would be perfect for a family vacation:
The Vatican City
Paris, France
London, England
New York City, NY
Dubai, UAE
Miami Beach, FL
Orlando, FL
San Diego, CA
Las Vegas NV
P.S. If going on a field trip isn't an option, try a virtual one instead.
Have family discussions
Group discussions are a great way to get your children thinking critically and socially. When you introduce them at home, your children can learn important skills like critical thinking and communication. Plus, you'll all get a better understanding of each other's thoughts and perspectives.
Short-term goal example: A family debate night can be a fun and engaging way to get your family talking and thinking together. Choose a topic that is humorous, such as "which Disney film is the finest of all time?" Then, have each member of the family prepare and deliver an argument. After hearing everyone's position, you can choose which argument prevailed! This is a fantastic method to encourage your family to consider alternative viewpoints and collaborate.
Long-term goal example: A family discussion night at dinner time can be an excellent way to get everyone on the same page and to build a strong foundation for familial communication. It can also help to foster a sense of community and cohesion, as well as provide an opportunity for children to hear from their parents about important topics. By choosing one new topic to discuss each week, you can ensure that your discussion stays fresh and engaging.
Teach kids how to cook
Cooking is an essential life skill, and children should be introduced to the kitchen early on in their lives so they have a strong foundation for success. It's also a lot of fun and rewarding!
Short-term goal example: When it comes to cooking, many adults feel intimidated. Whether you're a newbie or a pro, there are always new recipes to try and techniques to learn. But what about when you have company over? Wouldn't it be fun to have a "kids cook night" where your children choose a recipe from a kid-friendly cookbook and make dinner for the family? Not only will you get to see them in action cooks, but you can also be sure that they'll be on standby for any help needed!
Long-term goal example: Family goals can be a great way to help your children set priorities and develop healthy habits. One of the best ways to accomplish this is by having them choose one cookbook to make every recipe from by the end of the year. This will help them learn how to cook from scratch, as well as appreciate all of the different types of food that are available.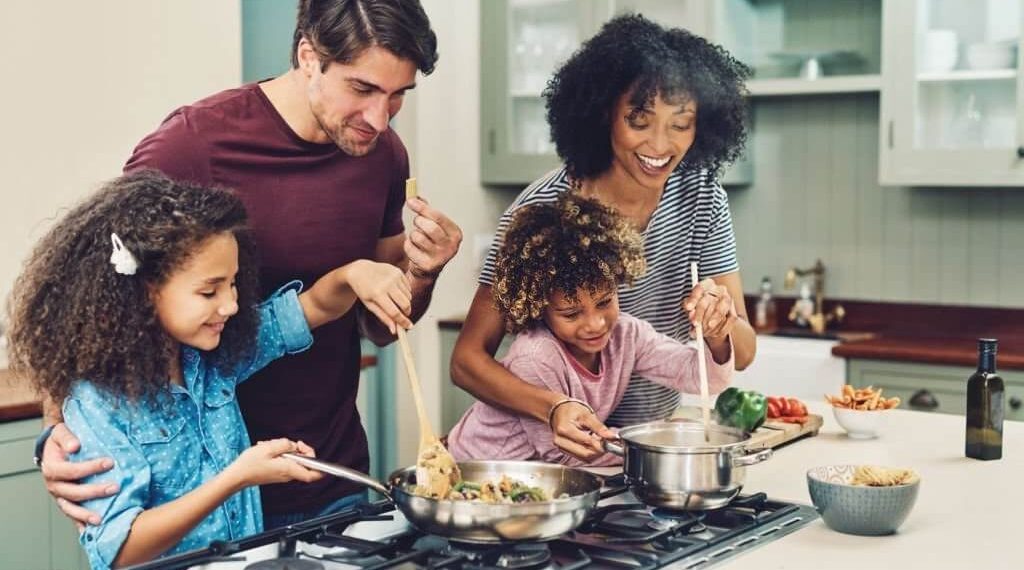 Family relationship goals
Show gratitude
Even a simple "thank you" can make someone's day. Why not try to show more gratitude in your household? Your family will thank you – literally.
Short-term goal example: I'm grateful for my family, my friends, and my health. I love spending time with them all and I am so blessed to have them in my life. Gratitude makes me happy, so I try to do it every day. It's a great way to connect with others and feel better about life.
Long-term goal example: Gratitude is a powerful emotion and can have a positive impact on our lives. A gratitude journal can help you to cultivate this emotion and to reflect on the things in your life that you are grateful for.
Before starting your journal, it is important to come up with some family goals. This will give the journal a purpose and will help you to stick to writing each week. For example, one goal could be to write about three things that you are grateful for every week. Another goal could be to write about something new that you're thankful for every week. The possibilities are endless!
Once you have your goals, it is time to start writing! Each member of your family should fill out a different section of the journal, so everyone has their own space to express themselves. Ideas for sections include: "Things I'm Thankful For Today", "Things That Make Me Smile", and "Something I Did Well Today". The more specific and personal the entries are, the better!
Gratitude journals can be a great way to connect with family and build relationships together.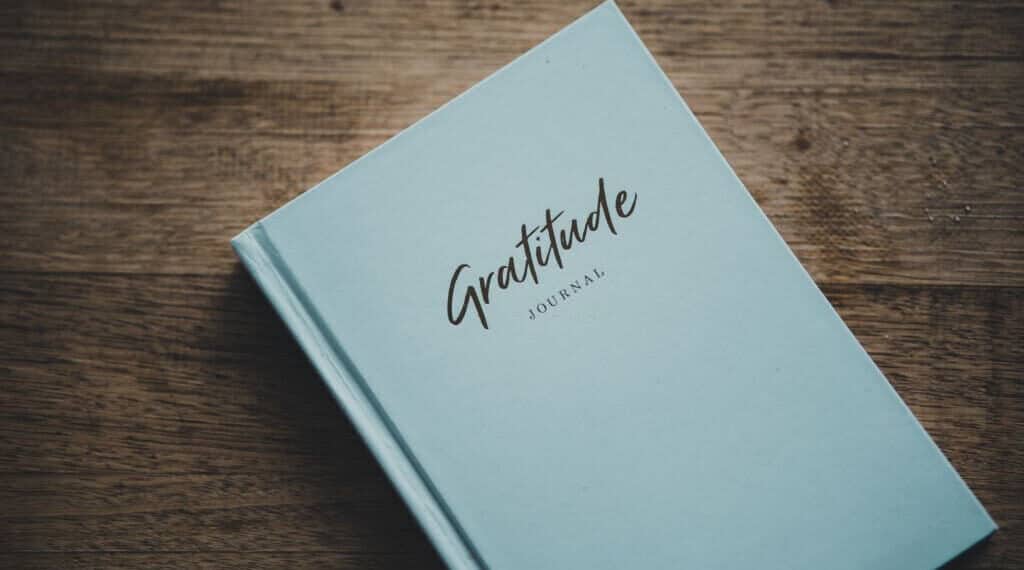 Plan family adventure days
It can be helpful for your family to have fun days once a week, in order to make sure that you put family time at the top of your list. This will help you prioritize spending time with each other over work or other obligations.
Short-term goal example: It can be difficult to come up with family goals, but let's try to make this easier. For example, one goal could be to cook a meal together. Perhaps everyone could choose an easy dish to make and then have dinner at the table as a family. Another goal could be going for a walk or biking ride together. Maybe one family member can pick the activity and the others can join in on the fun afterwards. Whatever you choose, make sure it's something that everyone is interested in and willing to participate in!
Long-term goal example: One great way to keep your family close while also enjoying some new fun together is by having a family fun day every month. Choose a different theme each time and have some fun activities in store for everyone! This will help you to connect with your family in new ways, while also keeping things interesting.
Plan easy family activities
Some family activities can be enjoyed at home, without needing to leave town. These activities can be simple and fun, taking little time and leaving you all feeling refreshed.
Short-term goal example: Studies have shown that being a part of a community and getting out into nature can have many benefits for both physical health and mental well-being. One way to encourage your family to get more involved in their local community is by having them take a regular walking trip around the neighborhood. This could be on a weekday morning or afternoon, so that everyone in the family can participate! Not only will these walks help promote better physical health, but they'll also provide an opportunity to connect with their neighbors and learn more about their neighborhoods.
Long-term goal example:
Week 1:
For the first week of the month, try a family activity that involves spending time outdoors. Go for a hike, picnic in the park or play tag in the backyard. Get creative and mix up your routine each week to keep things interesting for everyone.
Week 2:
Pick up some favorite games from your local store or online and invite everyone over to enjoy some fun together. If you're feeling ambitious, make sure to set up a competitive atmosphere and see who can win the most games!
Week 3:
Invite your friends and family to a potluck dinner party! Have everyone bring a dish to share, and let the fun begin! You could even put together a theme for the night, like Italian cuisine or barbecue chicken.
Week 4:
Spend some time reading together in your favorite spot. Maybe take a walk around the block, or head to the library for an afternoon of relaxation. Let your kids choose which book they'd like to read, and see if they can get everyone in on the action!
As you can see, there are endless possibilities when it comes to family goals! By creating goals that are both challenging and fun, everyone will be more likely to participate. Try out some of these ideas and see how they work for your family.
Show more love
Until we know someone else's primary love language, we can't show them the most effective way to love. Everyone has a different primary way of being loved, and until everyone knows their spouse or partner's language, they may not be getting the love they need. Learning each other's love languages can help everyone receive more affection in the way that matters to them!
Short-term goal example: When it comes to expressing love, each person may have a different way of feeling loved.
The five love languages are:
Words of Affirmation- Hearing positive statements about oneself, such as "You're a great guy/ gal," or "I appreciate you" can make someone feel appreciated and loved.
Acts of Service- Doing things for the person, like making them dinner, carrying their groceries, or filling up their car with gasoline, shows that you care about them and want to help out.
Receiving Gifts- Giving something valuable or special shows that you appreciate the person and are interested in spending time with them.
Quality Time- Spending time with the person one on one without any distractions is the best way to show how much you care about them.
Physical Touch- Being held, hugged, or kissed can be very comforting and loving behavior.
Long-term goal example: Love more throughout the year! Notate everyone's findings, as well as a couple of the most effective techniques to make each individual feel loved. Check in monthly to check how everyone is doing and to update your lists.
There is no one right way to show love, but research has shown that some people feel loved best when they receive gifts, get compliments, or are given time alone. So make a list of everyone's love language results and see if there are any specific things you can do to show them love in each category.
One great way to show love throughout the year is to create a "love budget". This means setting aside some money each month specifically for things that will make your loved ones feel loved (like getting them flowers, taking them out for dinner, or buying them gifts). This will help you be more mindful about how much money you are spending on things that don't really matter and focus your energies on things that will truly make them happy.?
By following these tips and checking in with your loved ones throughout the year, you can ensure they always feel loved!
Start a family blog
There are many reasons to create a family blog or vlog. One reason is that it is a great way to get creative collaboration from everyone in your family. You can be sure that everyone will have an opportunity to share their thoughts and ideas about the blog or video, which can create some really fun content. Plus, it can be a great way to capture memories of your kids that you can look back on forever.
Short-term goal example: This year, we are planning to take a family trip to the beach. We love spending time on the sand and in the sun, and we think this would be a great way to relax and have fun all at once. We are also looking forward to visiting some of our favorite tourist spots while we're there. Finally, one of our family goals is to create some new memories together that we can cherish for years to come. Whether it's going surfing or strolling along the pier, I think this will be a great way for us all to connect and have fun.
Long-term goal example: There is no one "right" way to achieve family goals. Some families prioritize togetherness and communication, while others focus on raising children independently. Some families might decide to save for a vacation or take a trip together, while others might prioritize spending time with their kids at home. No matter what the goals, creating a shared plan and sticking to it is key to success. Taking 1 Second Everyday videos throughout the year can help families reflect on their successes and remind themselves of their commitments.
Choose a family mission
A mission statement is a concise and definitive statement of the purpose.
An effective mission statement should be aspirational, aiming to inspire people to do their best work. It should be clear, concise, and inspiring to employees and the public alike. A good mission statement will articulate what your organization stands for in terms of its values and goals.
There is evidence to suggest that having a mission or goal for a family can help children develop important life skills and make better decisions down the road. The alignment of overall goals and values can create a strong foundation on which to build future success.
Short-term goal example: Family values are things that everyone in a family may agree on. Some examples of family values could be kindness, honesty, hard work, and being respectful to others. A family mission statement should reflect these values and help the family stay unified and motivated. It can be something like "Our family commits to working hard together and treating each other with kindness" or "We strive to live by our family values every day." Putting this statement up in the home is a great way to help everyone remember it and keep the focus on what is important to them as a family.
Long-term goal example: Every month, choose one way you can embody a family value. Then set a goal to accomplish it.
One way to embody a family value is by spending time together as a family. This can include cooking, going for walks, or watching a movie together. One goal to accomplish this would be to spend at least an hour together each week.
One family value might be the importance of RESPECT. To embody this value, one goal could be to always treat others with respect. Another goal could be to never argue with or hurt someone's feelings intentionally.
Work on a home project
Some great DIY family projects include building a deck, a tree fort or a playhouse. These projects can be completed as a unit and provide plenty of fun and family bonding moments. Additionally, completing DIY projects can teach your kids new skills, such as carpentry or electrical work. As you plan your next home project, think about what will challenge your whole family and make for great memories.
Short-term goal example: It can be difficult for families to find time to relax and spend time together. Creating a cozy corner in the home can help alleviate some of that tension. What furniture, accessories, and decorations will you choose for your corner? Once you have finalized your choices, it is time to set up your space together. This can be a fun project for the whole family to work on together!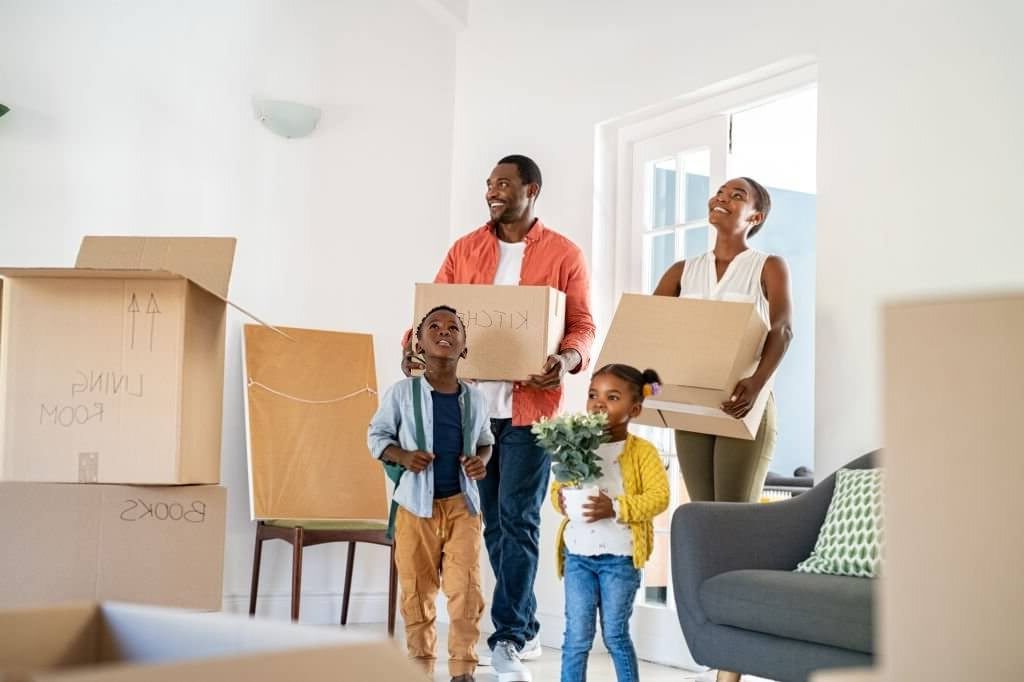 Long-term goal example: Family goals can be a great way to set some context for your work. For example, if you want to build a bookcase or treehouse, you might choose how much you want to have done each week, and work your way through it until it's complete. This can help you stay on track and make sure that the project is completed in the timeframe that you want.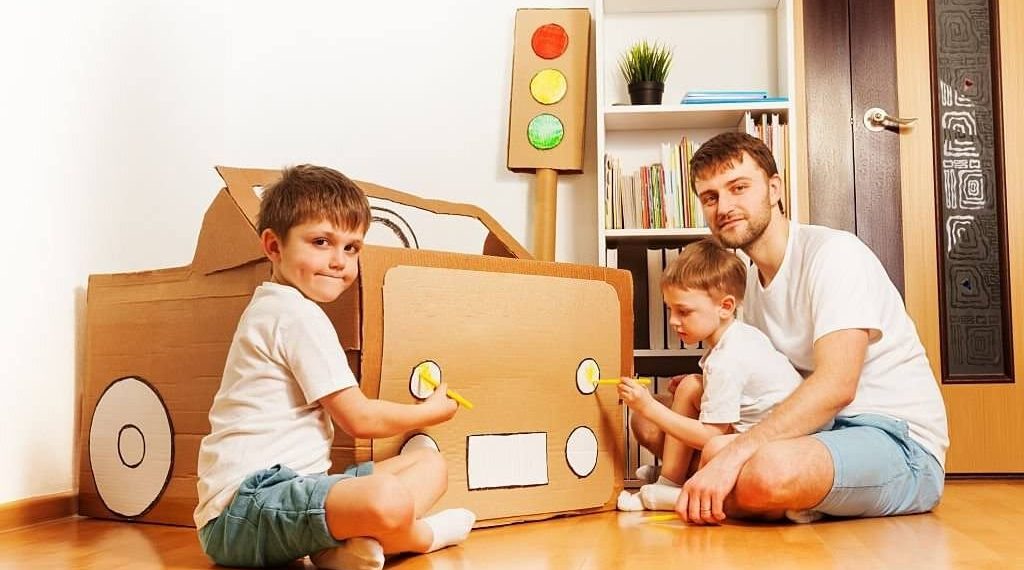 Financial family goals
A piggy bank can be a great way for your family to save their paychecks or allowance money together. Bonus — the right one can make for some great home decor!
Short-term goal example: One way to help your family save money is to have each family member put a small amount of money into the piggy bank. Then, at the end of the week or month, vote on one treat for everyone to share with your savings. This way, everyone has a vested interest in seeing your savings grow!
Long-term goal example: There are a few things that need to happen before you can start saving money. You need to have a budget and know how much money you're spending each month. You also need to know how much you're making each month. Once you have these two pieces of information, setting financial goals is a lot easier.
One goal that is great for the whole family to contribute to is saving money. Together, everyone can put away a little bit every week and eventually reach their target amount. Another goal that the whole family can work on together is creating healthier habits. This could involve cooking at home more often or taking walks outside instead of going for a quick jog. By working together on goals, the entire family can make positive changes in their lives.?
Budget together
Encourage your children to help make some of the budget decisions your family has to make. This way, they will learn about the value of money and financial responsibility.
Short-term goal example: When grocery shopping, it is important to have a budget in mind and let your kids help create a grocery list that fits within it. By outlining your budget beforehand, you can avoid any possible surprises while shopping and ensure that all of your groceries are within your means. Additionally, having a grocery list created in advance will give you a head start when it comes time to shop and make sure you don't forget anything important.
Long-term goal example: For many people, the goal of the year is to make a large purchase. This could be anything from a new car to a house. Figuring out how to afford this purchase can be tricky, but it's important to keep in mind your family's goals and needs as you go along. Make sure you communicate with your spouse or partner about what you're planning on doing and make sure they're on board with your decision. Checking back in regularly will help keep everyone updated on your progress and ensure that everyone is working together towards a common goal.
Link rewards to responsibilities
As an adult, you know that spending money on something nice can be very rewarding. And the same goes for kids—a little bit of pocket money they earn themselves is often enough to make them happy.
Short-term goal example: The benefits of setting up a family job board are many. First, it can help to develop teamwork skills as everyone is responsible for completing specific tasks. Second, it can provide a sense of accomplishment and satisfaction as each member of the family contributes in their own way. Finally, it can help to improve communication and coordination as everyone is aware of what needs to be done and when.
Long-term goal example: One goal of having a hierarchical task board is that it can help kids to better organize their tasks and goals. When completed tasks are smaller, they can aim for larger tasks and earn better rewards. For example, if a child is working on completing a set of small tasks in order to achieve a larger goal, they may be more likely to stay motivated and complete the entire task. This also allows parents or guardians to keep track of the child's progress more easily.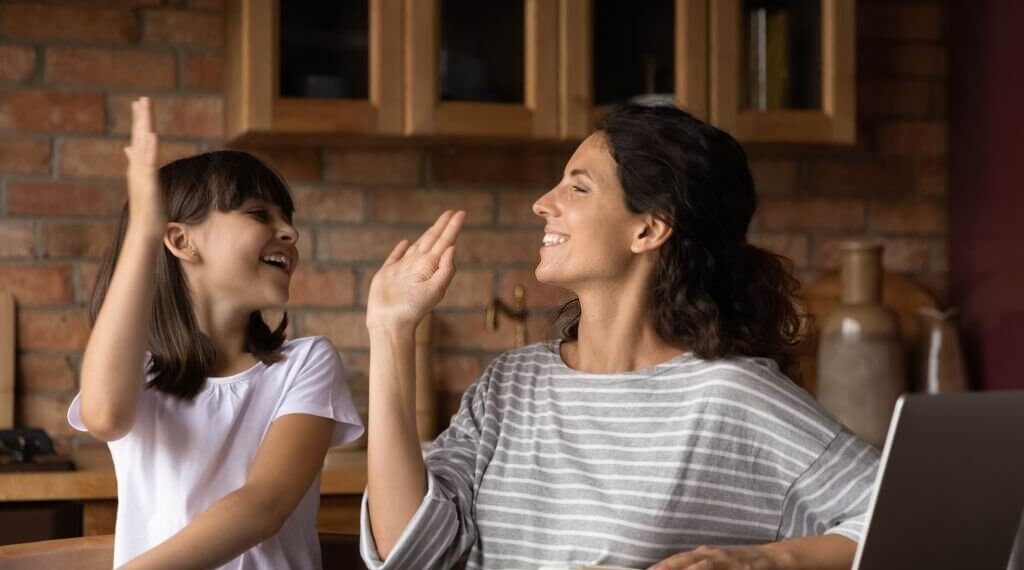 Give back
Volunteer as a family
When it comes to helping others, it is important for children to understand the importance of intrinsic rewards. By doing good, they will feel happy and satisfied with themselves, which in turn will motivate them to continue helping others.
There are many ways to get involved in volunteer work, whether it's helping out at a local animal shelter, picking up litter on the street, or working at a soup kitchen. Doing something you're passionate about is sure to make the experience rewarding and help you learn more about yourself.
Short-term goal example: Volunteer work is a great way to get everyone in the family involved and help out in a community-minded way. There are many different volunteer projects available to choose from, so whether your family prefers assisting with animal shelters, helping seniors with their grocery shopping, or aiding in disaster relief efforts, there is likely an appropriate project for them. Additionally, it can be fun and educational for the whole family – teaching your children about different causes and how they can make a difference is a great way to set high goals for yourself and achieve them together as a united family unit.
Long-term goal example: The goal of volunteering for the family is to create a sense of togetherness and community while also providing a service to others. By completing one volunteer project a month, each family member will have the opportunity to choose which project they would like to participate in. This will help create goals and objectives for the year while also providing an enjoyable activity for everyone.
Considering doing an eco-friendly project
Today, it is more important than ever to teach children about the importance of protecting our environment. There are many eco-friendly Projects that can be done that will both entertain and help benefit the earth.
Short-term goal example: Building a birdhouse together is a family goal that can be done in a fun and creative way. Painting it and keeping it in your backyard is another great way to show your family's dedication to nature and the bird population.
Long-term goal example: Growing your own food is a great way to stay healthy and save money. Not only can you eat fresh, homegrown produce, but you can also use it to make homemade recipes or sell it at the farmers' market. If you have kids, planting a garden together is a great way to teach them about nutrition and responsible stewardship of resources. And if you have pets, gardening can provide them with fresh food they wouldn't get from their regular diet.
Whether you plant a small garden or join forces with a friend to build a bigger one, there are plenty of ways to make family gardening fun and rewarding. So start planning your summer garden today!
Donate to non-profit organizations
Donating clothes, toys, and canned goods is a great way to help those in need. Many non-profit organizations are always in need of donations, so be sure to think about what you have that might be helpful.
Short-term goal example: When it comes to family goals, donating money or goods together is a great way to create a sense of unity and purpose. It can also be fun to donate to new places each time, giving your family something new to look forward to.
Long-term goal example: It is important to have family goals in order to maintain a positive outlook and achieve success. One way to achieve these goals is by setting aside money each month and then choosing an organization you can sponsor and sign up for recurring donations with them. This will help you stay motivated and focused on your long-term objectives. Additionally, it will give back to the community in a meaningful way.
Write cards
A nice thank you or get well card is always lovely to receive, but sometimes it's nice to show love to other members of your community too.
Short-term goal example: Write a thank you card to the healthcare workers in your community for their hard work and dedication. Share the card with them at your local hospital.
Long-term goal example: I would like to send well wishes to all of the locations in my community this holiday season. I will bring one card to a different location each holiday until I have sent well wishes to all of them.
Cook for others
Cooking is a great way to bring people together. Whether it's in your family or outside of it, kids can get more comfortable in the kitchen and parents can share their favorite recipes.
Short-term goal example: Community centers, local businesses and neighbors can all benefit from family-friendly cooking and baking events. Host a potluck dinner for your coworkers or host a bake sale at the library to raise money for local charities. There are so many possibilities to make things fun and educational for everyone involved!
Long-term goal example: Sign up for a community cooking program like Lasagna Love your family can regularly contribute to.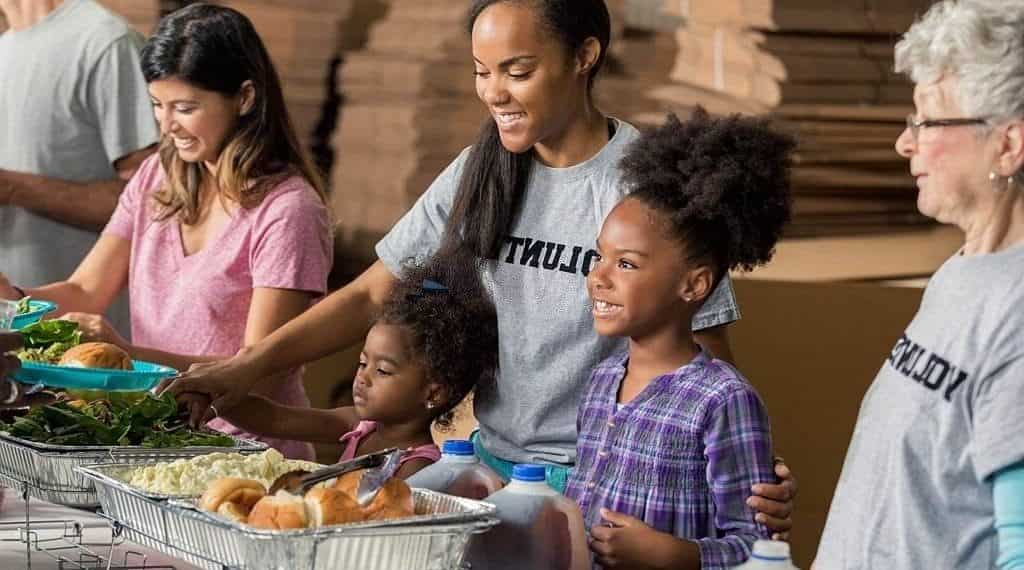 Giving your family a sense of purpose and helping them to connect with others is one of the most important things you can do for them. One way to do this is to involve them in community projects and events. Cooking programs are a great way to get everyone involved, as they can learn new skills and have fun while they eat together. Plus, it's a great way to bond with your loved ones.
Here are five tips to help you create effective family goals
Identify the family goals.
Consider the goals you want to achieve in your home, as well as what will fit best for your family.
Family needs to set a deadline for when they want the goal accomplished, and make sure everyone is on board with those dates.
Celebrate milestones as evidence of success.
It is important to take regular breaks from goal-setting in order to avoid becoming overwhelmed or stressed.
Here are five steps to achieve the family goals
Choose an area of focus
Setting definite goals that are achievable is a good way to keep everyone motivated. This allows you to work towards an objective, but still inspires others to want to help you achieve it.
Ask your family questions, like:
What could make our family better?
What do we want to achieve together?
What do we want to do more or less of?
To ensure that everyone in the family is able to have an equal voice in determining your area of focus, try to meet with them all and have a discussion about what they are interested in. Let them choose which areas they would like you to focus on.
If you want to achieve your goals, make this part as fun and enjoyable as possible. Create a vision board, host a fun goal-setting activity, or draw pictures — anything that will make the process more enjoyable for you!
Outline (SMART) goal
Specific — Answers the who, what, where, when and why questions.
Measurable — How will you determine whether your goal has been achieved? For example, how many times do you want to do a certain task to conclude that the goal has been met?
Achievable — Reaching for the sky is a wonderful aspiration, but make sure your goal is something you can actually see yourself reaching.
Relevant — Are your goals aligned with what your family wants and needs? Are you going to be able to achieve them, or are they something that will only benefit you?
Time-bound — You have a set timeframe in which you need to achieve your goal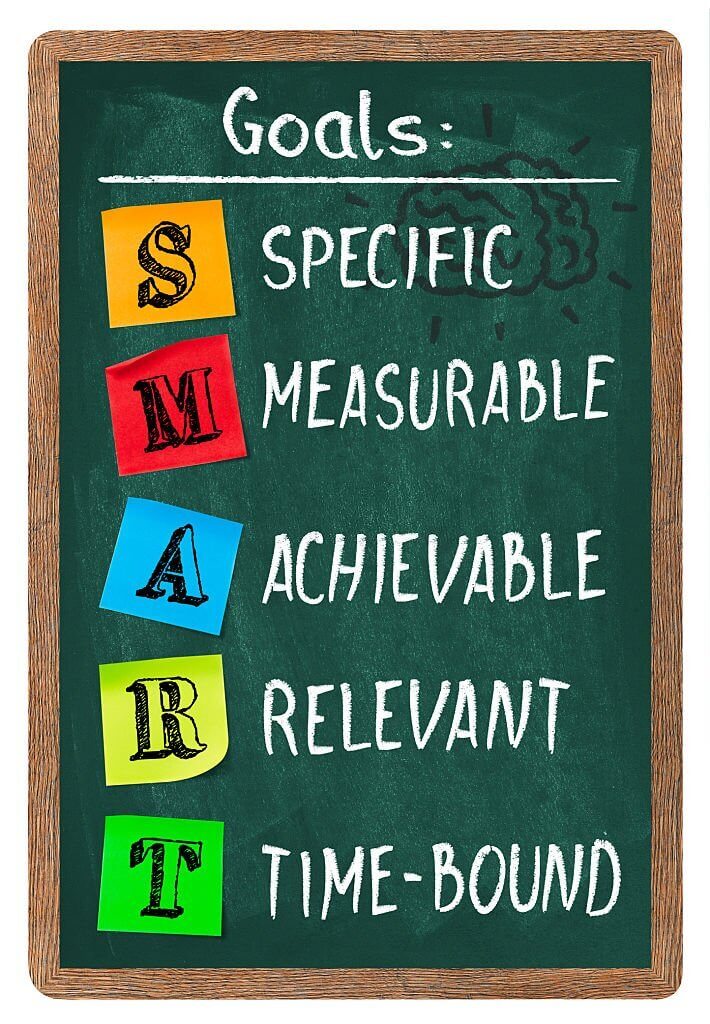 Related: SMART Goals | What are they?
Set a goal path
Goal: My family can easily watch TV without straining their eyes.
Goal pathway: Make sure that all TVs in the home are properly adjusted so that everyone in the family can comfortably watch TV.
Tip: To help ensure that everyone is invested in the goal, each family member should take steps to make sure they are contributing their part. This includes setting goals and making a plan to achieve them, as well as being willing to work together towards a common goal.
Check back in regularly
Determine how frequently you will follow up and how you will track your goal's success. A visual progress tracker, such as a checklist or coloring page, is ideal for children.
At each check-in, examine whether your objective is on track, whether anything can be improved or if the main aim needs to be altered.
Tip: For long-term goals, provide rewards for accomplishing modest milestones along the road.
Celebrate your achievements
Even if you don't hit your target, your family deserves to celebrate their hard work.
While there are many ways to celebrate all of your family's accomplishments, like a pizza and ice cream party or a family trip, the most memorable way is to do it all together.
Conclusion
Setting and achieving family goals is essential for success. Be sure to talk with your family to come up with some ideas of goals that you all can work towards together.
Are you and your family looking to set some good goals for the year? Goals can be empowering and help everyone in your family feel more connected and motivated. This can be a great way to increase your family's productivity and happiness. Here are some tips to help you set and achieve family goals that benefit everyone!
FAQs | Family Goals
What are the 3 family goals?
There are several family goals, but some of the most frequent are to be happy, healthy, and prosperous. Families aim to provide an atmosphere in which all members feel loved and supported. They collaborate to achieve shared objectives and overcome obstacles. Families desire to be there for one another through thick and thin.
What are some smart family goals?
Some smart family goals include saving money, spending time together, and maintaining good health. By making a budget and sticking to it, eating at home, and using coupons, families may save money. By taking walks, playing games, or watching television, it is simple to spend time with others. By eating properly and exercising, one can achieve good health.
What are family goals and standards?
One of the most crucial aspects of a family is having shared values and goals. This helps everyone remain on the same page and strive toward the same goals. Being financially stable, being physically and emotionally well, having responsible and polite children, etc., are examples of common family objectives. Families can also establish norms for housekeeping, etiquette, conduct, etc. Having these objectives and standards in place can assist families in remaining close and unified.
What are family values goals?
Family values goals might vary considerably from one family to the next. However, many families share the objectives of instilling strong morals and values in their children, encouraging them to be responsible and independent people, and providing a supporting and caring family environment. Ultimately, family values objectives involve laying a solid basis for future generations.
What are personal goals?
Personal goals are desired accomplishments in one's lifetime. They might range from becoming a chief executive officer to mastering the instrument. Whatever it is, you want to do it because it is essential to you.
Can having a family be a goal?
It can be, but it is not the only possible goal. Families may give a great deal of love and support, but it's necessary to have other motivational goals as well.
What is family vision?
A family vision is a declaration of what the family hopes to accomplish together. It might be as general as "We want to be happy and healthy" or as precise as "We want to afford a good home and travel." Important is that everyone in the family has the same vision and collaborates to achieve it.
What are 5 moral values?
Some individuals may assert that there are several moral ideals, while others may assert that there are few. However, the majority of individuals would agree that the following five moral ideals are significant:
1. Respect for human life and rights
2. Integrity and honesty in all acts
3. Individual accountability for one's conduct
4. Kindness and compassion for others
5. Consideration for the environment
What are good family goals?
Spending time together, being supportive of one another, and setting an example for your children are all excellent family goals. Families can also collaborate to attain particular objectives, such as conserving money or getting in shape. Make sure that whatever your objectives may be, they are something that the entire family can support and strive towards together.
What are family financial goals?
There are a variety of family financial goals that individuals may pursue. Among the most prevalent financial objectives are saving for retirement, paying for a child's education, and establishing an emergency fund. In order to effectively satisfy their requirements, each family will have different priorities and will need to devise their own individual goals.
What are family goals for child?
There is no one answer to this question, as every family has different goals for their children. However, some common aims may include raising children who are kind, responsible, and joyful; helping them develop their own unique abilities and interests; and instilling in them the family's core beliefs. It is essential for parents to sit down and discuss what they wish to accomplish as a family, and then work together to establish attainable objectives for their children.
What are family engagement goals?
Family engagement goals are specific objectives that a family sets to improve their communication and strengthen their relationships. Families can set goals for things such as spending more time together, improving problem-solving skills, or increasing trust and openness. By setting and working towards specific goals, families can make significant progress in their overall relationship health.